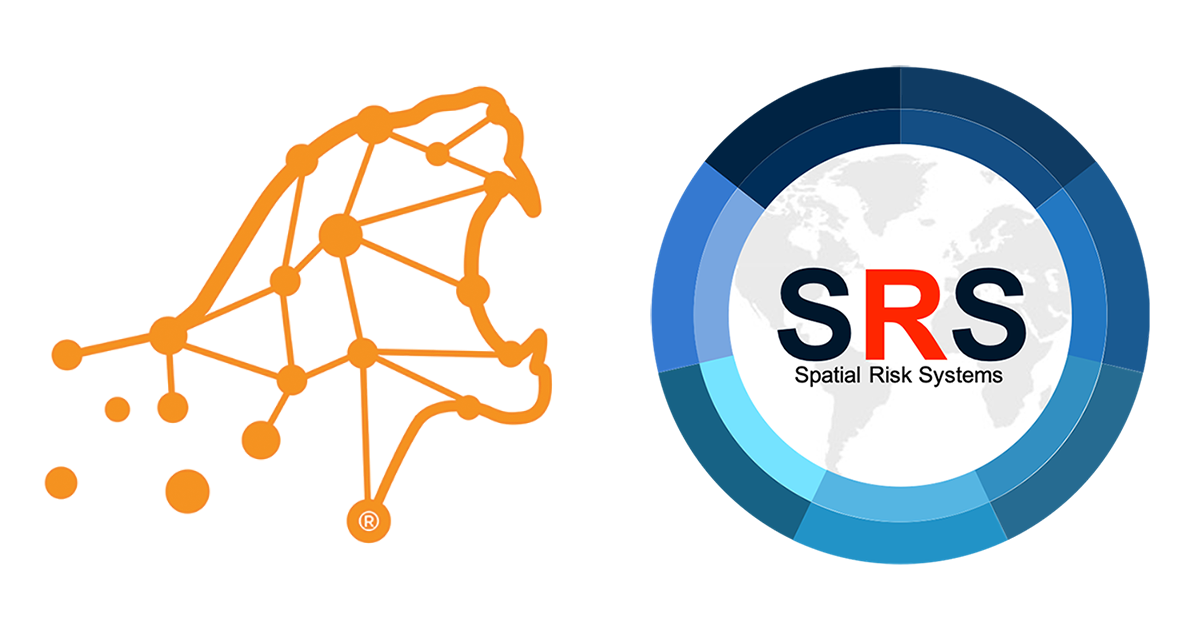 April 11th, 2022 - Bitvore Corp., a leading provider of AI-powered intelligence for financial institutions, and Spatial Risk Systems (SRS), a leading provider of spatial-level risk data and analytics, today announced they would partner to link real-time news events and sentiments with facility-level climate risks covering 18 natural disaster scenarios, carbon emissions including history, and toxic release data for corporate and financial sector clients.
Jeff Drake, Bitvore's President and COO said, "We are excited to work with the hugely experienced team at SRS to further deepen our data and analytics offerings to our growing client base." He continued, "We believe providing facility-level risk metrics and analytics will dramatically enhance our client's ability to accurately measure, track and monitor key risk factors at a spatial level to further monitor their supply chains, portfolios, and investments.
Ken Zockoll, SRS' CEO and Founder said, "We are delighted to partner with Bitvore, a proven financial intelligence innovator. This innovative spatial-level data integration of real-time news events with key facility-level attributes provides another way to measure and quantify real-world impacts for supply chains, portfolios, and investments."
About Bitvore
Bitvore powers intelligence for professionals in real time so they stay informed about the risks impacting their investments, suppliers and borrowers. We provide insights from the world of unstructured data such as news articles, press releases, earnings transcripts, patents, filings and regulatory updates from over 60K active sources of public and premium data. We currently process up to 1 million pieces of content every day.
We developed, and continue to enhance, our industrial ground-breaking AI-powered processes for the extraction, tagging and onward delivery of relevant risk, growth, sentiment and ESG insights, scoring and indicators covering over 300 topics for 400,000 global entities. We detect the material actions companies are taking to drive outcomes which provides clients with a close-up view of what is actually happening inside the company.
Bitvore insights are available through APIs, data feeds and Apps that power business applications, risk platforms, portfolio monitoring, process workflows, predictive analysis and pro-active alerting. Our products and services are deployed in over seventy of the world's leading asset managers, banks, rating agencies and insurance companies. To learn more, visit www.bitvore.com.
About Spatial Risk Systems (SRS)
SRS is an innovative data and analytics company focused on building a playing field level data base enabling institutions to accurately assess risks and opportunities at the underlying asset locations of their investment, transaction, and operating activities.
Founded by data science leaders from the financial sector, SRS quantifies risk by unifying, standardizing, and analyzing empirical data sources, helping investors to better understand ESG and sustainable investing outcomes, from a facility to a large-scale geographic perspective.
Spatial Risk Systems created and operates a massive cloud-based data management infrastructure hosting hundreds of complex data sets with billions of interconnected data records.
The technical architecture, operations and information governance policies of the SRS data management platform have been established by the team of seasoned industry professionals with combined 75 years of experience designing and operating commercial data products.
Particular attention has been given to ensure content integrity by applying the stringent system of quality controls on each of the steps of data collection, ingest and transformation. The SRS team has implemented sound operational resilience, data access and security practices to ensure integrity and effective performance. To learn more, visit www.spatialrisksystems.com.