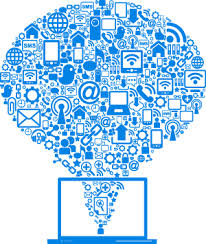 We're back for Part Two talking straight about 'Intelligence' – the what and the why and everything in between. And based on the feedback from last week, it seems like we hit a nerve (in a good way). It seems a lot of you are on 'intelligence' overload and were happy to get some clarity. Last week, we summarized Artificial Intelligence, Business Intelligence, Competitive Intelligence and Actionable Intelligence. If you're like us, you want simple, clear and meaningful, so today, we'll hit on terms that you might have found on this very website: Intelligence Gathering, Obligor Intelligence and Material Intelligence. So folks, here we go.
Intelligence Gathering
Sometimes called 'Data Gathering' or 'Intelligence Mining,' this is really simple. It's just the process of collecting information, whether it's internal (your company database, for example) or external (online research of social media techniques) in order to get a complete and accurate picture of the specific topic. The collection process is usually inconsistent and inefficient (remember, it's usually manual after all) and shared poorly. If it is automated (think Google Alerts), you run the risk of casting a really broad net. You're constantly 'gathering', rather than assessing or acting. So specificity is crucial as that's the only way to get meaningful insight and an action plan.
Obligor Intelligence
In the world of finance, an obligor is another word for a bond issuer or debtor. Put intelligence right after it, and you have specificity and relevance. It's Intelligence Gathering on BIG steroids. This is all Bitvore. In fact, we've patented and trademarks around it. It means that the external information that's collected is deeply linked to an investment providing context about an obligor's credit situation.
Material Intelligence
While it's a term that we use for our intelligence platform, Gartner describes it as 'real-time situation awareness.' It's about including insights into what goes on both inside and outside the organization and leveraging the intelligence for smart business decisions. In our opinion, this is truly where action happens because it's intelligence that monitors material changes. Ok, so what's material?? They include changes in legal, financing, labor, M&A, regulations, leadership, business expansion & contraction, investments and market dynamics.
Remember our technology? It masters the exponentially growing volume of information, so you can avoid time consuming searches and archaic manual reporting. Because we think being able to get the material intelligence you need – before you need it – is what business leaders require to manage their risk, increase their profits and power new innovations.