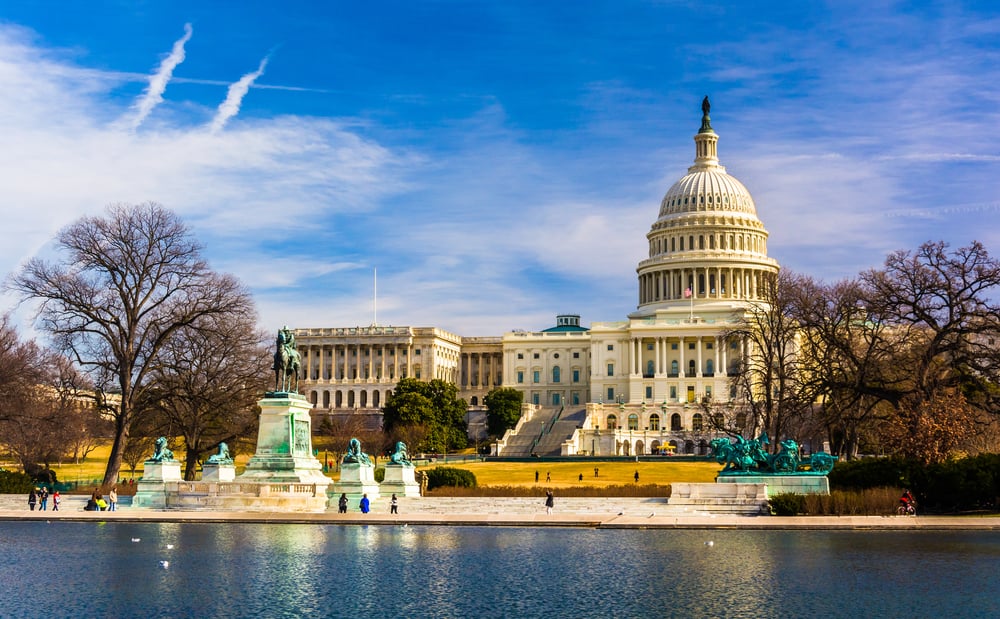 Corporate America is seeking to halt SEC climate rule Regulator's proposal would force companies to disclose carbon emissions and climate change risks for the first time. The Business Roundtable, chaired by GM's Mary Barra, said that requiring companies to add emissions information to their audited financial statements was 'unworkable'. Washington's biggest corporate lobby groups are trying to stop an SEC proposal that would require companies for the first time to disclose certain carbon emissions and climate change risks.
Three years after the Business Roundtable sought to portray its members as more eco-friendly, the industry group is pushing the SEC to rewrite its March climate disclosure proposal. The Chamber and Business Roundtable are two of the largest lobbying groups in Washington, spending a combined $23.9 million so far this year, according to OpenSecrets.
But the SEC has not been completely abandoned by big companies. Microsoft said it supports regular reporting of all emissions from large companies, including 'scope 3' emissions. These are typically the biggest part of a company's carbon footprint and the hardest to measure. However, Microsoft called on the SEC to drop financial disclosure requirements and instead report this information elsewhere in a company's disclosure filings. Similarly, Salesforce said disclosing all emissions "is necessary to understand the short and long-term risks associated with climate change". Big pension funds such as Calpers have supported the SEC's proposed emissions disclosures.
Thousands of comments had been posted on the SEC's website up until the last day of the climate rule's comment period. A final rule could be adopted by the end of the year at the earliest. The effort is a cornerstone of the agenda of SEC Chair Gary Gensler, who has argued the disclosures are a vital tool for investors to make informed financial decisions.
BlackRock Inc. is pushing back on key parts of the US Securities and Exchange Commission's bid to get publicly traded companies to track and disclose their greenhouse gas emissions. The agency's approach threatens to increase compliance costs for firms and may unintentionally make it harder for investors to discern information that's significant to a company's bottom line, BlackRock said in a letter to SEC. The firm, among the leading advocates for sustainable investing, said it supports the overarching goal of having public companies disclose climate-related information.
Parts of the proposal "will decrease the effectiveness of the commission's overarching goal of providing reliable, comparable, and consistent climate-related information to investors," a group of BlackRock executives led by Paul Bodnar, global head of sustainable investing, wrote in the letter.
The investment firm also called for the agency to drop its plan to require larger companies to disclose so-called Scope 3 emissions. That pollution is generated by other firms in their supply chain or customers using their products, and business groups say that information is particularly hard to quantify.
With Democratic-leaning commissioners in the majority at the five-member agency, the rule is likely to pass despite the business community's objections. But it is all but certain to be challenged in court, either by companies or Republicans, who have also opposed the SEC's effort.
Requiring progress emissions disclosure act as a catalyst to reducing emissions seems entirely reasonable and logical. Progress to date though on basic Scope 1 emissions reduction for many US businesses remains muted. Some recent analysis conducted by our friends at Spatial Risk Systems (SRS) showed of the 7 biggest facility emitters who sit in the top 20 of the largest companies in the S&P 500 index only 2 companies had actually reduced their scope 1 emissions by more than 3.5% since 2013. The two largest facility emitters emission levels have actually increased over that period.
Trusted by more than 70 of the world's top financial institutions, Bitvore provides the precision intelligence capabilities top firms need to counter risks and explore opportunities with power of data-driven decision making.
Uncover rich streams of insights from unstructured data that act as the perfect complement to the internal data and insights your firm is already generating. Our artificial intelligence and machine learning powered system provides the ability to see further, respond faster, and capitalize more effectively.
Get in touch today to learn how the Bitvore family of products can help your organization at www.bitvore.com.