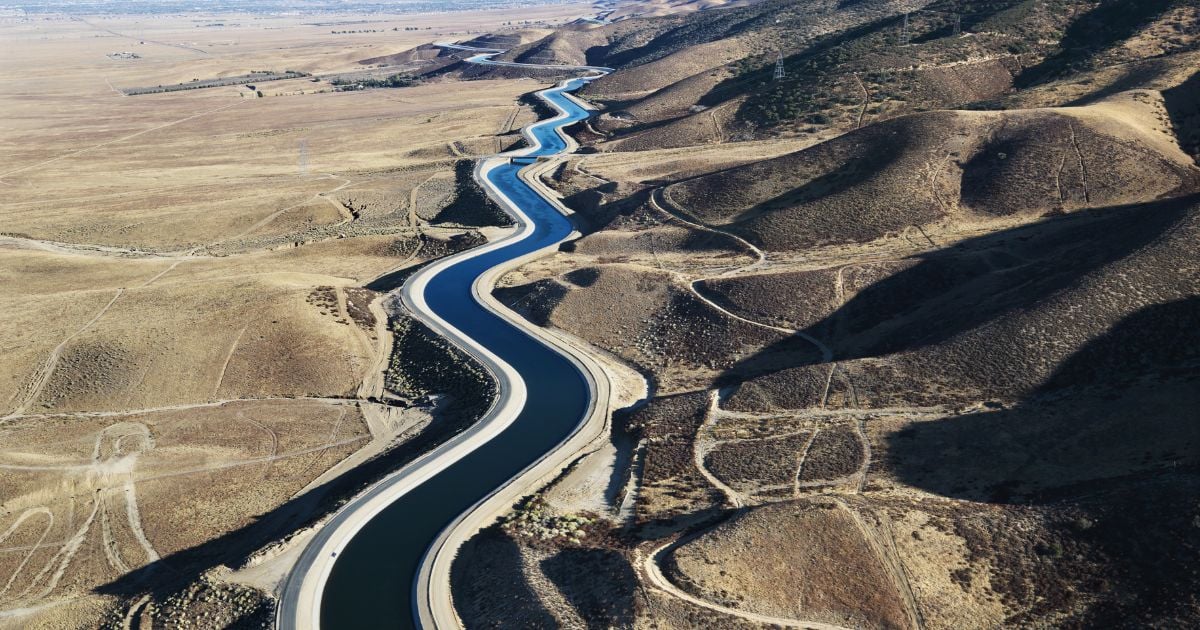 Up until very recently, millions of Californians were living under mandatory water conservation rules. The driest three years on record had transformed the state, depleted reservoirs and desiccated landscapes.
Then came significant flooding in the western U.S., especially in California, following another series of strong Pacific storms that battered the region and piled on to an already historic snowpack. According to the National Oceanic and Atmospheric Administration's (NOAA) U.S. Spring Outlook, the abnormally wet winter will further improve drought across much of the western U.S. as the snowpack melts in the coming months.
Winter precipitation, combined with recent storms, wiped out exceptional and extreme drought in California for the first time since 2020, and is expected to further improve drought conditions this spring. NOAA's U.S. Spring Outlook highlights temperature, precipitation, drought and flood predictions for April through June to help the nation prepare for potential weather and climate threats to lives and livelihoods.
Views are divided as to whether the drought is finally over. The record snowpack and rains have erased the most severe signs of drought in many parts of the state. The US Drought Monitor has reported that only 9% of California is experiencing "severe" or "exceptional" drought conditions this month, down from 55% last fall.
But the changes are largely surface-level, literally. Groundwater reserves remain critically low. And the state's farms and cities are still using far more water than is available. California's governor, Gavin Newsom, is playing his cards close to his chest. "Are we out of the drought?" he said at a recent news conference. "Mostly but not completely." Last week he rolled back some of the state's most severe drought restrictions, but stopped short of lifting the drought emergency he had declared last year.
Impact of Groundwater Depletion
Huge population growth and decades of water mismanagement have steadily drained California's groundwater aquifers, which have supplied 60% of the state's water during drought years. The state's groundwater has declined so much that in parts of the agricultural Central Valley, where water is pumped to irrigate vast fields as well as cities and towns, that the ground has been sinking by about 1ft every year. As water levels drop, layers of soil and clay are collapsing and compacting down as well.
The state auditor in 2022 estimated that nearly one million Californians are affected by failing water systems with low-income communities made up of mostly Latino and Black residents are most affected.
Deep water deficits are also affecting cities and farms that draw water from the Colorado River's reservoirs, which have been depleted by a two-decade-long "megadrought" in the south-west that scientists have classified as the worst in 1,200 years. About 40 million people, almost half of whom live in California, draw from the Colorado river, and seven US states are currently negotiating cutbacks.
Weather Expected to Become More Extreme
Another dry spell could follow. Although California has always swung from wet to dry, the climate crisis is expected to fuel more extreme weather.
"Climate change is driving both wet and dry extremes, as illustrated by NOAA's observations and data that inform this seasonal outlook," said NOAA Administrator Rick Spinrad, Ph.D. "Under the Bipartisan Infrastructure Law and Inflation Reduction Act, and in support of the Biden Administration's priority to tackle the climate crisis, NOAA will invest significant resources to build a Climate-Ready Nation that gives communities tailored information about changing conditions so that residents and economies are protected."
The California Water Association (CWA) represents regulated water utilities that are invested in the future of California water. CWA companies represent over 90 utilities across the state. Many of these businesses are working on new projects to ease California's water issues. Last week California American Water announced they will sign the Pure Water Monterey Expansion (PWMe) agreement. The expansion project is cited as a critical component for future water supplies for the Monterey Peninsula, along with desalination and an Aquifer Storage and Recovery system that stores excess winter river flows for use during dry months.
Will Water Sustainability Investments Continue?
The drought has no doubt been a huge multi-year unknown for water companies and companies that rely on water for business purposes in California. With the recent large storms, that have refilled long depleted water reservoirs and other drinking water sources, will the effects, focus and incentives towards climate change mitigation and projects such desalination plants drop? As more rain falls and reservoirs are refilled will the importance of conversation and mitigation remain or be lost? Only time will tell if water companies across California continue with investments made toward drinking water sustainability or if they scrap projects in favour of the status quo. Bitvore will continue to monitor the impacts and changes on both company and industry level performance.
Trusted by more than 70 of the world's top financial institutions, Bitvore provides the precision intelligence capabilities top firms need to offer transparency, counter risks and drive efficiencies with power of data-driven decision making and reporting.
Our clients uncover rich streams of risk and ESG insights from unstructured data that act as the perfect complement to internal data and insights firms are already generating. Our artificial intelligence and machine learning powered system provides the ability to see further, respond faster, and capitalize more effectively.
Get in touch today to learn how Bitvore's solutions can help your organization at info@bitvore.com or www.bitvore.com.