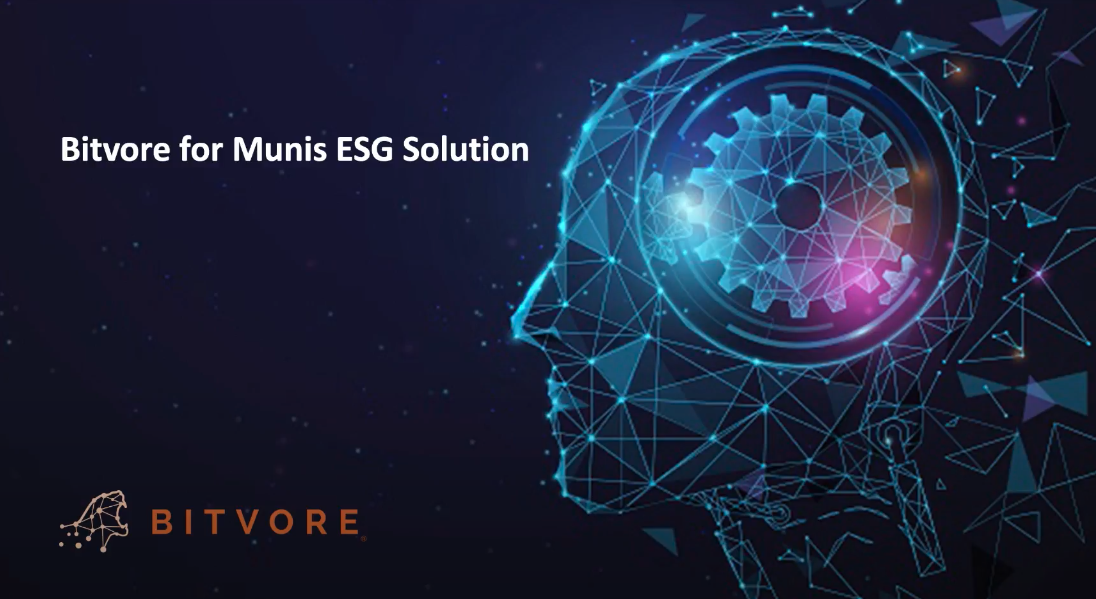 If you're tracking muni bonds and are among the rapidly increasing number of investors and institutions concerned with the ESG performance of their holdings, Bitvore for Munis ESG Solution will help you understand the true ESG performance of your muni bond portfolio.
Our AI-powered solution provides topics and sentiment analysis from over 60,000 sources of unstructured data. The NLP model we developed includes 34 topics and subtopics for producing machine-readable ESG data, which can be rolled up to CUSIP, Obligor, Portfolio, Location, Sector and/or Topic level.
With Bitvore for Munis, you'll know what cities in your portfolio are pledging net zero, be confident with your ability to track current ESG topics across a portfolio in an efficient manner, and stay up-to-date of all your obligors' current ESG statuses.
Curious to see how our solution works in practice? In our seven-minute video demo, you'll get to see Bitvore for Munis ESG Solution in action and learn:
Key product highlights

The information you can get for a CUSIP or obligor

How custom queries and alerts can be created

How reports can be generated and exported
Request access for free today to get your free preview of Bitvore for Munis and find out if is the answer to your ESG-related questions!