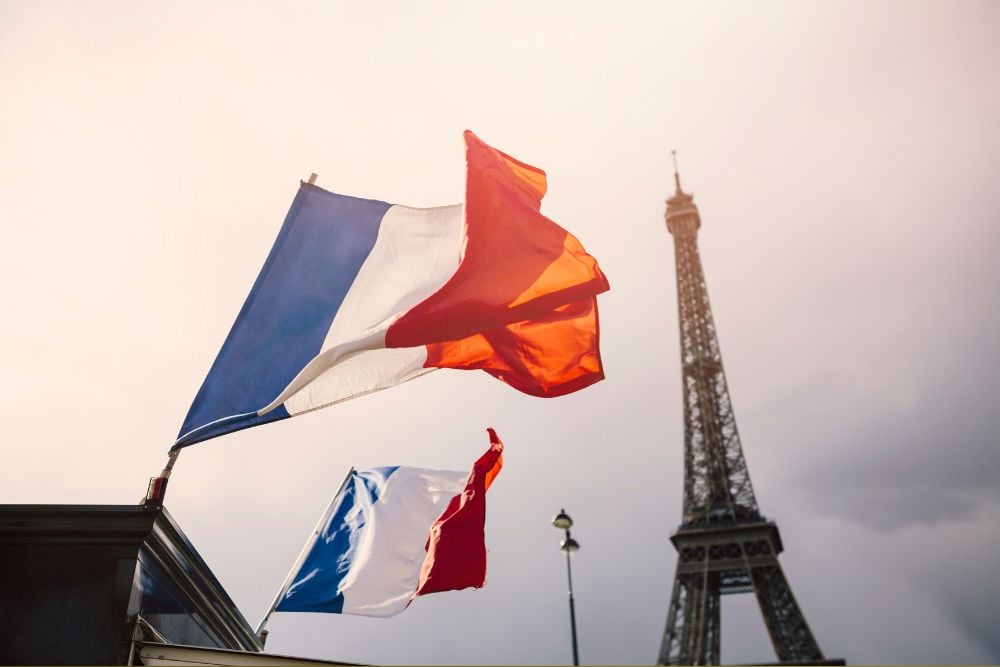 The French Financial Market Authority (Autorité des marchés financiers, AMF) has published proposals for minimum environmental criteria for financial products in the highest Article 9 and Article 8 categories of the Sustainable Finance Disclosure Regulation (SFDR).
The AMF puts forward that their recommendations, which could be implemented very quickly in European law, would be a useful addition to the current regulatory framework. They recommend that:
Minimum environmental criteria should be established for the classification of products as Article 9 or Article 8. Compliance with these criteria would be subject to national supervision. The criteria for Article 9 should continue to be more stringent than those for Article 8.
A minimum proportion of portfolio assets for Article 9 funds should consist of investments aligned with the Taxonomy. This percentage could increase over time as the European economy advances towards sustainability.
Financial market participants that manage Article 8 and 9 funds should adopt a binding ESG approach in their investment decision-making process. The EU framework for minimum criteria should identify a set of acceptable ESG approaches that can be implemented by financial players.
Article 9 funds should exclude investments in fossil fuel activities that are not aligned with the European Taxonomy. Investment in such activities would be possible for Article 8 products provided that they meet strict conditions that ensure that these activities are engaged in an orderly transition.
AMF's calls for fossil fuels to be banned from Article 9 funds, and severely restricted in Article 8 funds, will no doubt cause much debate. For Article 9 funds, which have a sustainable investment objective, the AMF proposes excluding all activities related to fossil infrastructure, with the exception of a very small number of gas power plants and transport infrastructure.
For Article 8 funds, which promote environmental, social and governance-focused investing, the AMF proposes a lighter touch approach. Fossil fuel companies could be included provided they have a "convincing transition plan", which should be accompanied by a plan to exit fossil fuel assets.
These recommendations by the French regulator are another an important step in the battle against greenwashing. Their recommendation for the exclusion of fossil fuels from sustainable funds, is the first by a national regulator in Europe to take such an explicit public position.
Eyes will now be on the European Commission to see if they take the lead so that sustainable funds can no longer contain companies that develop or own fossil fuel projects.
Pushback in the US
In the US there has been a lot of coverage recently about a little-known group named Consumers' Research, bankrolled by mysterious donors, which has emerged as a key player in the conservative crusade to prevent Wall Street from factoring climate change into its investment decisions.
On Dec. 1, the group joined 13 state attorneys general in calling for a federal regulatory agency to investigate Vanguard, one of the world's three biggest financial asset managers. Consumers' Research accused Vanguard of "meddling with [the] energy industry to achieve progressive political goals at the expense of market efficiency." Within days, Vanguard announced it was quitting a coalition called the Net Zero Asset Managers Alliance and shelved its own modest pledges to cut the amount of greenhouse gas emissions linked to companies in which it invests. Leaders of Consumers' Research were apparently surprised and no doubt elated.
To hit back against climate-minded investment companies, Consumers' Research has worked with Republican politicians in several states. Texas, Louisiana, Florida, West Virginia and Missouri, among others have moved to bar BlackRock and other investment firms from managing all or part of their pensions.
The fossil fuels exclusion investment debate will remain a focus globally. If Europe leads the way with legislation, it will be fascinating to see the response of other jurisdictions.
Bitvore Keeps You Updated With Trusted AI Surveillance and Analytics
Trusted by more than 70 of the world's top financial institutions, Bitvore provides the precision intelligence capabilities top firms need to counter risks and drive efficiencies with power of data-driven decision making.
Our clients uncover rich streams of risk and ESG insights from unstructured data that act as the perfect complement to internal data and insights firms are already generating. Our artificial intelligence and machine learning powered system provides the ability to see further, respond faster, and capitalize more effectively.
Get in touch today to learn how the Bitvore solutions can help your organization at www.bitvore.com.