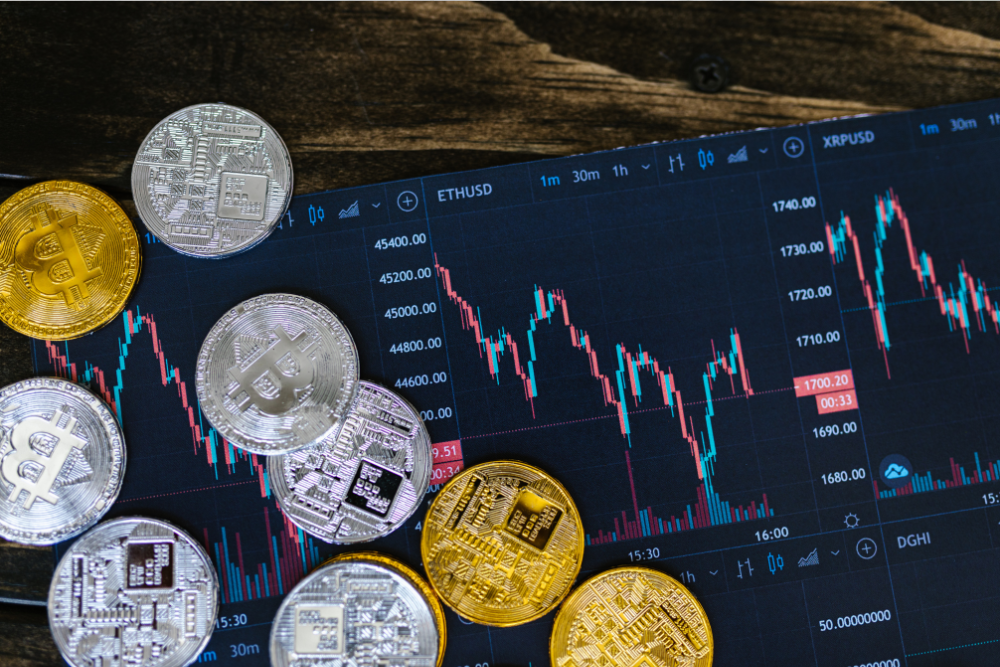 Goldman Sachs, MSCI, and Coin Metrics recently announced the launch of datonomy, a new classification system for the digital assets market. Delivered as a new data service, datonomy seeks to classify coins and tokens based on how they are used. The new framework is designed to provide investors, service providers, developers, and researchers a way to help monitor market trends, analyze portfolio risk and returns, and help build new products.
MSCI is the owner and sole administrator of this new classification system and may receive input on potential changes from the datonomy Advisory Board ("Advisory Board") as well as other market participants. The Advisory Board members will be comprised of Goldman Sachs, MSCI, and Coin Metrics, in addition to third-party members that can provide expertise on maintaining datonomy. Inaugural third-party members will be announced at a later date.
The new venture cites that digital assets participants are keen to understand this market across its wide variety of use cases, allocate capital, and manage investments. As the asset class evolves further and market volatility continues, they advocate that there is an increased need for performance tracking and risk management in digital asset markets. To do this effectively, market participants need help navigating the universe of digital assets and organizing these assets into categories to better define their risk profile and understand their returns. Datonomy has been designed to fill this gap as the digital assets market matures and can serve directly as the basis for portfolio management, reporting, benchmarking, research, and analysis.
This new classification system for digital assets aims to provide market participants with a consistent view of the market, allowing them to track trends across different industries, such as Smart Contract Platforms and Decentralized Finance, screen assets by a range of different filters based on their objectives, and understand aggregated properties of these assets at the portfolio level.
What is the Taxonomy Structure Being Introduced?
The initial taxonomy framework designed has four classes of Digital Assets; Digital Currencies (with two sectors and 4 sub-sectors), Blockchain Infrastructure (with three sectors and 8 sub-sectors), Digital Assets Applications (with six sectors and 22 sub-sectors) and On-Chain Derivatives (with three sectors and 7 sub-sectors). No doubt a huge amount of thought has gone into this initial framework, given the rapid pass at which this space is evolving it will be interesting to see how new innovations fit, or otherwise, into the framework.
Datonomy will be available via a direct data subscription feed from Goldman Sachs, MSCI, and Coin Metrics.
Stéphane Mattatia, Managing Director, Global Head of Derivatives Licensing and Thematic Indexes at MSCI stated; "As a co-founder of the Global Industry Classification Standard®, we are leveraging our general experience of what's worked in equities classification systems to offer an efficient investment tool helping clients to understand digital asset trends, identify investment opportunities, and measure the exposure of their portfolios by sector to uncover drivers of performance and risk."
MSCI's revenues from licenses of GICS and GICS Direct, the global industry classification standard jointly developed and maintained by MSCI and Standard & Poor's Financial Services, are included in their >$1.2Bn annual index revenues. Estimated of the actual GICS annual revenues vary widely. There is no doubt though a widely adopted classification drives client adoption of other services such as indexing, passive index tracking, analytics and reporting.
Assuming ETFs and passive portfolios eventually are launched to track digital assets using the new classification framework we will no doubt see some "interesting" situations unfold as new and existing digital assets are or aren't included in the framework.
Stay Up to Date On Digital Assets With Bitvore
If you are you tracking the digital asset market and trying to stay up to date with cryptocurrencies, NFTs and blockchain sign up for our free AI-augmented Digital Asset daily alerts service on the latest developments in the fast-changing digital asset space.
Our ground-breaking AI-powered platform ingests massive amounts of unstructured data and uses advanced NLP and machine learning to provide unprecedented insights. We track performance and developments in the global crypto market, NFTs, and blockchain with sentiment scoring for every update.
Trusted by more than 70 of the world's top financial institutions, Bitvore provides the precision intelligence capabilities top firms need to counter risks and drive efficiencies with power of data-driven decision making.
Our clients uncover rich streams of risk and ESG insights from unstructured data that act as the perfect complement to internal data and insights your firm is already generating. Our artificial intelligence and machine learning powered system provides the ability to see further, respond faster, and capitalize more effectively.
Get in touch today to learn how the Bitvore solutions can help your organization at www.bitvore.com.