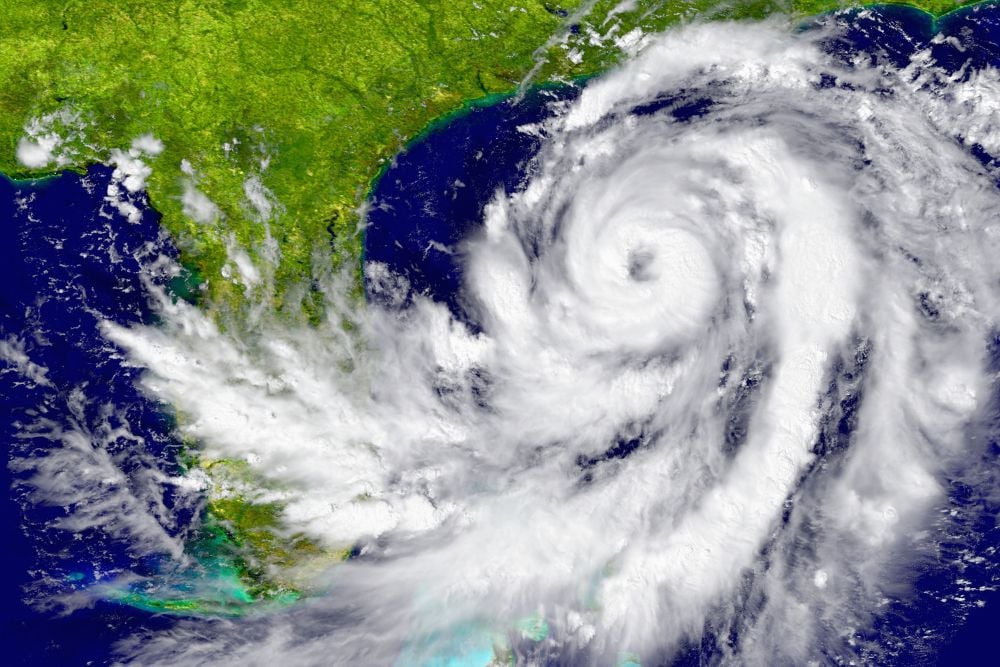 Hurricane Ian could be among the costliest in US history. The massive storm tour through parts of Florida at 150 mph is poised to cause between $30 billion and $60 billion worth of damages and economic losses, Chuck Watson of Enki Research estimates.
The insurance industry is looking at a loss of $20 billion at the very least, according to Artemis, a catastrophe bond and insurance-linked securities analysis firm. At the higher end, it could be as much as $40 billion.
Some in the industry are now worried that extensive losses from the storm could be devastating for Florida's largest and fastest-growing property insurer, the state-created Citizens Property Insurance Corp. Citizens' CEO Barry Gilway said last Wednesday that preliminary estimates have put claims at about 225,000 and potential exposure at about $3.8 billion, a spokesman for the insurer said. That's likely not enough to force an assessment on policyholders, he said, in response to a reporter's question.
"They feel very strongly that they're going to be able to handle this and still have pretty significant reserves," governor Ron DeSantis told reporters at the state's Emergency Operations Center in Tallahassee on Wednesday. A former deputy Florida insurance commissioner, Lisa Miller, warned that if losses exceed the corporation's reinsurance coverage, Citizen policyholders could see a 15% surcharge for all three of Citizens' accounts as much as 45% per property.
If Gilway's estimate holds true, it would mean Citizens avoided a worst-case scenario with the powerful storm. The Office of Insurance Regulation's quarterly reports, based on insurer data, shows that for the five coastal counties most affected by Ian, Citizens holds more than 60,000 policies with a total exposure of at least $17.5 billion.
The OIR's Quarterly and Supplemental Report, known as QUASR, shows that another insurer, the Palm Beach Gardens-based Olympus Insurance Co., has significant exposure. For the hard-hit coastal counties of Manatee, Sarasota, Desoto, Charlotte and Lee, Olympus had some 13,800 policies in the second quarter of this year, with $11.3 billion in exposure.
The report does not give a complete picture of the market. A number of Florida-based insurers do not report their data or allow them to be made public, calling the information "trade secrets." But the Olympus numbers are notable. Statewide, the firm had some 79,000 policies and $233 million in total written premium.
Insurance industry insiders said it's difficult to judge which carriers are most vulnerable without knowing the extent of their reinsurance programs, information that is not usually made public.
Further Potential Consequences of Hurricane Ian
During the weekend, over 1 million people remained without power in Florida as officials assessed the damage and continued search and rescue efforts. The storm left a broad trail of destruction in the state, flooding areas on both of its coasts, tearing homes from their slabs, and demolishing beachfront businesses.
President Joe Biden said Friday that Hurricane Ian is "likely to rank among the worst in the nation's history" and Florida will take "months – years – to rebuild."
Hurricane Ian moved northeast through Virginia as a weakened storm on Sunday, bringing rain and the risk of limited flooding to parts of West Virginia, Maryland and southern Pennsylvania. In Florida, the death toll from one of the worst storms ever to hit the state rose again, as swelling rivers continued to complicate rescue efforts.
The NHC warned of potential flash-flooding both in urban and rural areas across the central Appalachians and the southern Mid-Atlantic region through the weekend as well as continued record river flooding across parts of Florida. Rear Adm. Brendan McPherson, who commands the Coast Guard in Florida, Georgia, South Carolina, Puerto Rico and the U.S. Virgin Islands, told the Today Show on Saturday morning that power outages were complicating rescue efforts as people in affected communities without cell phone service or electricity were temporarily cut off from the rest of the world.
River flooding poses a major challenge at times to rescue and supply delivery efforts. The Myakka River washed over a stretch of Interstate 75, forcing a traffic-snarling highway closure for a while. The key corridor links Tampa to the north with the hard-hit southwest Florida region that straddles Port Charlotte and Fort Myers. Later Saturday, state officials said, water levels had receded enough that I-75 could be fully reopened. While rising waters in Florida's southwest rivers have crested or are near cresting, the levels aren't expected to drop significantly for days.
Reinsurance Availability Risks
Hurricane Ian certainly will cause billions of dollars in property damage amid a crisis in Florida's insurance market that features withdrawal or closure of carriers and a tightening in the availability of reinsurance, which is the insurance for insurers.
Backing the insurance market is the Florida Hurricane Catastrophe Fund (FHCF, or Cat Fund), a state-backed reinsurer that's holding on to liquid resources of $16.2 billion, with an estimated bonding capacity of $8 billion, according to Emilie Oglesby, spokeswoman for the State Board of Administration, which oversees the fund.
"After a hurricane, the FHCF will issue bonds if the projected reimbursement payments exceed our cash resources," Oglesby said by email. "The primary source of revenue to pay off the bonds is emergency assessments on most property/casualty insurance premiums. Workers' compensation, medical malpractice, accident and health, and federal flood insurance are currently exempt from assessment," Oglesby added. Additionally, the Florida Legislature earlier this year appropriated another $2 billion for reinsurance — "an added layer of protection," Gov. DeSantis noted last Tuesday.
Back in July of this year, reinsurance rates were reported to have increased in Florida by 50%, according to an analysis by broker Gallagher Re, which said the situation was approaching "distress" levels. Multiple insurers had been cancelling policies in Florida or applying for, and being granted, rate hikes from the Florida Office of Insurance Regulation (OIR). They cited higher losses due to worsening weather, widespread litigation, rising costs of construction and repairs, and rising property values.
In July, the insurer rating company Demotech Inc. downgraded 17 Florida companies, prompting state regulators to begin searching for an alternative source of solvency analysis, as Florida Politics reported. Additionally, OIR established an alternative reinsurance arrangement to be operated through Citizens Property Insurance Corp., the state-backed insurer of last resort; the move would insulate homeowners whose mortgages are contingent on coverage.
Perhaps the most prominent proponent of insurance reform has been state Sen. Jeff Brandes of Pinellas County, who's leaving this year after 10 years in the upper chamber. In a recent Twitter thread, he attempted to assess the potential financial losses. His conclusions weren't pretty. "…if we add in the rest of the industry this could be a $40Bn+ storm for just insured properties. Given the density of Tampa Bay, the labor market, supply chain problems, and litigation environment, we are facing something no one alive has seen in Tampa Bay," Brandes concluded.
Stay Informed About Risk With Bitvore
Trusted by more than 70 of the world's top financial institutions, Bitvore provides the precision intelligence capabilities top firms need to counter risks and drive efficiencies with power of data-driven decision making.
Our clients uncover rich streams of risk and ESG insights from unstructured data that act as the perfect complement to the internal data and insights your firm is already generating. Our artificial intelligence and machine learning powered system provides the ability to see further, respond faster, and capitalize more effectively.
More forward-thinking investors are increasingly building out their own ESG and Sustainability research, analysis and risk control functions to dive deeper into the types of insights our processes uncover. Get in touch today to learn how the Bitvore solutions can help your organization at www.bitvore.com.