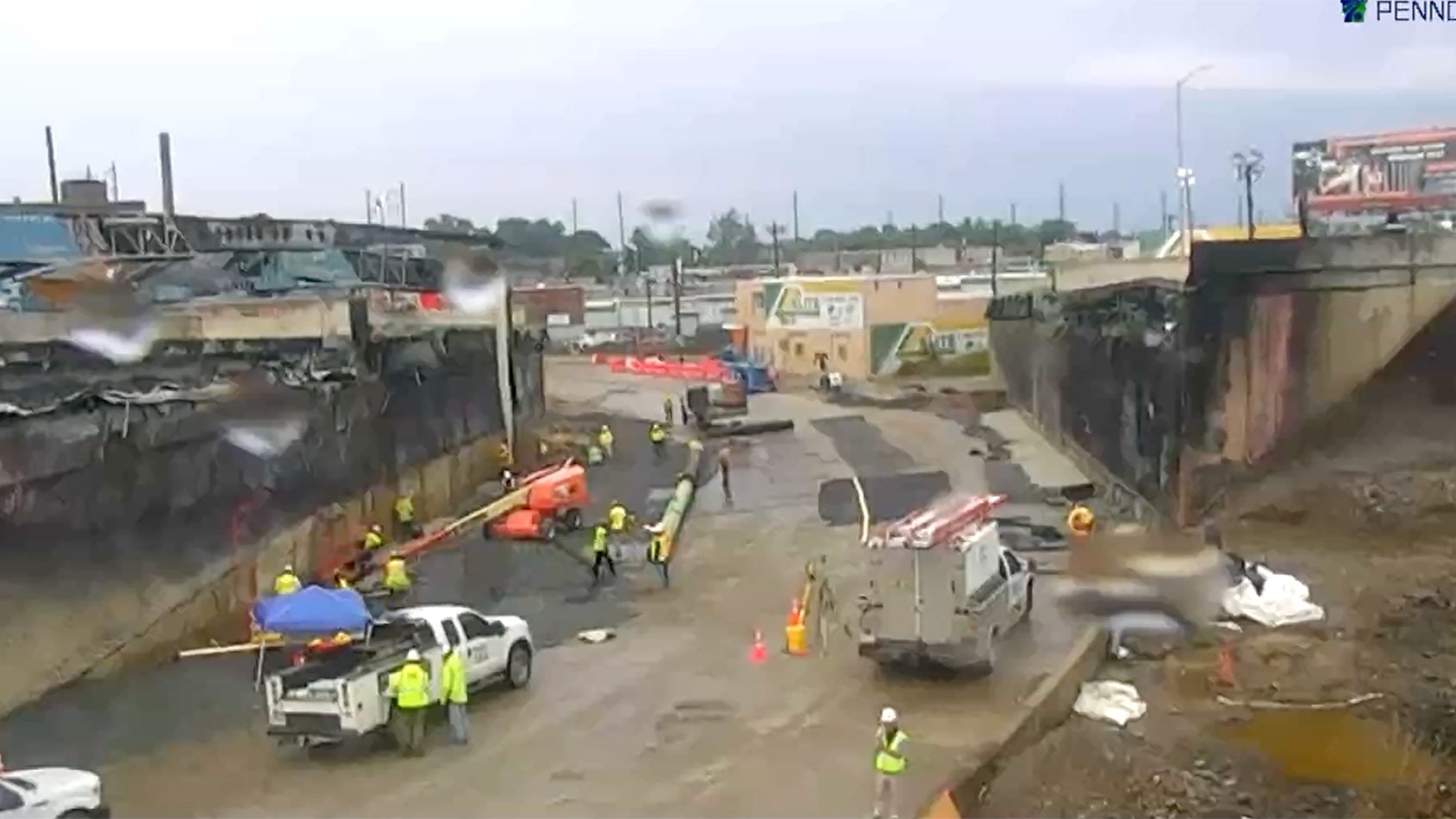 An elevated section of Interstate 95 collapsed early last Sunday in Philadelphia after a tanker truck carrying flammable cargo caught fire, closing a busy segment of the East Coast's main north-south highway indefinitely.
Officials said the tanker contained a petroleum product that may have been hundreds of gallons of gasoline. The fire took about an hour to get under control. The 53 years old truck driver, who was identified by family members as Nathaniel "Nate" Moody, was tragically found dead a day after the highway collapse occurred.
Pennsylvania Transportation Secretary Michael Carroll said the I-95 segment carries roughly 150,000 vehicles per day and is probably the busiest interstate in Pennsylvania. White House press secretary Karine Jean-Pierre said in a Twitter post that President Joe Biden was briefed on the collapse and that White House officials were in contact with Pennsylvania Gov. Josh Shapiro and Philadelphia Mayor Jim Kenney's offices to offer assistance. U.S. Transportation Secretary Pete Buttigieg, in a social media post, called it "a major artery for people and goods" and said the closure would have "significant impacts on the city and region until reconstruction and recovery are complete."
The American Trucking Association (ATA) believes the recent collapse of an elevated section will likely have a significant impact on the American supply chain industry, according to a recent report from WPVI-TV.
The affected portion supports about 14,000 trucks per day, "Those vehicles are now subject to more than 40 miles of detour, a detour that is mostly non-Interstate highway with more than 60 traffic lights," an ATA spokesperson said "This will add significant cost in time, fuel and delays, so we urge state and federal agencies to target appropriate resources to repairing and replacing this highway as quickly as possible."
While it remains unclear how long the repairs to the interstate will take, it is likely to be months.
Demolition work on the section that collapsed should have been completed yesterday and teams will begin working around the clock to rebuild the overpass, Gov Shapiro said. Shapiro went on the explain that the gap in the highway created by the collapse will be filled and paved so that traffic can resume on the interstate while teams work to permanently rebuild the overpass.
"Motorists will be able to travel on I-95 once it's paved on top of the fill," Shapiro said. "It'll then allow us the opportunity to work on building the bridge and keeping six lanes of traffic open at once. This is the speediest, safest way that will allow us to get back to capacity on the 95". Material to fill the gap in the roadway should have arrived yesterday. Shariro did not provide a specific time frame or cost for completion of the project but emphasized that construction work would continue around the clock until it is completed.
"When y'all are sleeping in the middle of the night, when I'm sleeping in the middle of night, these guys are going to be working on this road," Shapiro said.
Miss Nothing With Bitvore's Automated Intelligence
Trusted by more than 70 of the world's top financial institutions, Bitvore provides the precision intelligence capabilities top firms need to offer transparency, counter risks and drive efficiencies with power of data-driven decision making and reporting.
Our clients uncover rich streams of risk and ESG insights from unstructured data that act as the perfect complement to internal data and insights firms are already generating. Our artificial intelligence and machine learning powered system provides the ability to see further, respond faster, and capitalize more effectively.
Get in touch today to learn how Bitvore's solutions can help your organization at info@bitvore.com or www.bitvore.com