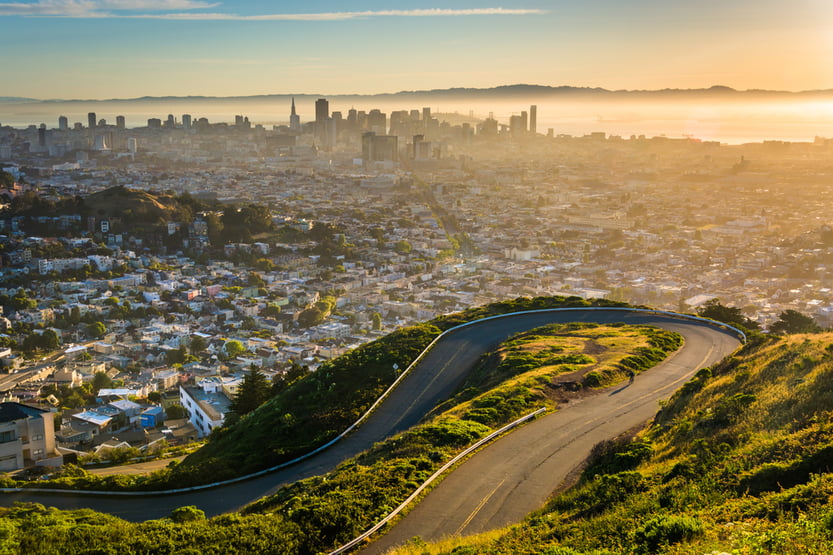 Observing social issues in the municipal bond market allows us to understand and identify potential risks and opportunities. As these social issues become an important determining factor for investors, we are able to see how they're affecting different parts of a municipality.
In this case study, we focus on racial disparity and equality across the west coast. We examine cases that identify areas of opportunity and risk in obligors in the states of California, Oregon and Washington.
California:
Social issues such as discrimination and inequality can create risks for municipal investors, such as lawsuits and loss of funding. In early October, San Franciscans filed a discrimination complaint against the California's state housing agency. The complaint alleges that, "the program created barriers for disabled and non-English-speaking residents, and delayed or barred them from rent relief that would protect them from evictions.". One resident stated, "there are no applications in our language that we can complete at home and mail." Furthermore, the complaint alleges that the website and phone line are not friendly towards those with disabilities. This situation is especially dire as the eviction moratorium expired in September of 2021. Without the ability to file applications to avoid eviction proceedings, tenants may face eviction court if they are not in a position to pay a suitable amount of back rent. If sufficient resolutions aren't made, a lawsuit could be on the table.
Legal issues can also present themselves even as a well-intentioned obligor begins the process to create more equitable systems. The California Water Board has received negative feedback on their resolution, released in 2021, that intends to "dismantle systems" causing racial inequality within the utility sector. While the community supports the sentiment behind the resolution, the pushback within the utility stems from the vague nature of the resolution. The California Rural Legal Assistance, Inc. and the Environmental Justice and the Common Good Initiative at Santa Clara University argue that the Water Resources Control Board plan needs "clearly defined goals and objectives, data-driven strategies for action, established timeframes, sufficient funding and staffing, accountability mechanisms, regular evaluation, and include BIPOC community voices in the planning and decision-making processes." The concern from many legal parties is that the plan may be in reaction to current social backlash against racism, without presenting a clear plan moving forward, which could cause legal ramifications down the road.
We can also observe these same social topics in a more positive light as we track emerging opportunities found within various cities. Another water district in California, the Metropolitan Water District of Southern California, is working towards diversity and inclusion within the workplace. The pledge made by the water district also endeavors for an "environment where all employees feel safe and supports a zero-tolerance policy for all forms of harassment, retaliation and intimidation". This goal aims to create a higher standard of diversity and inclusion.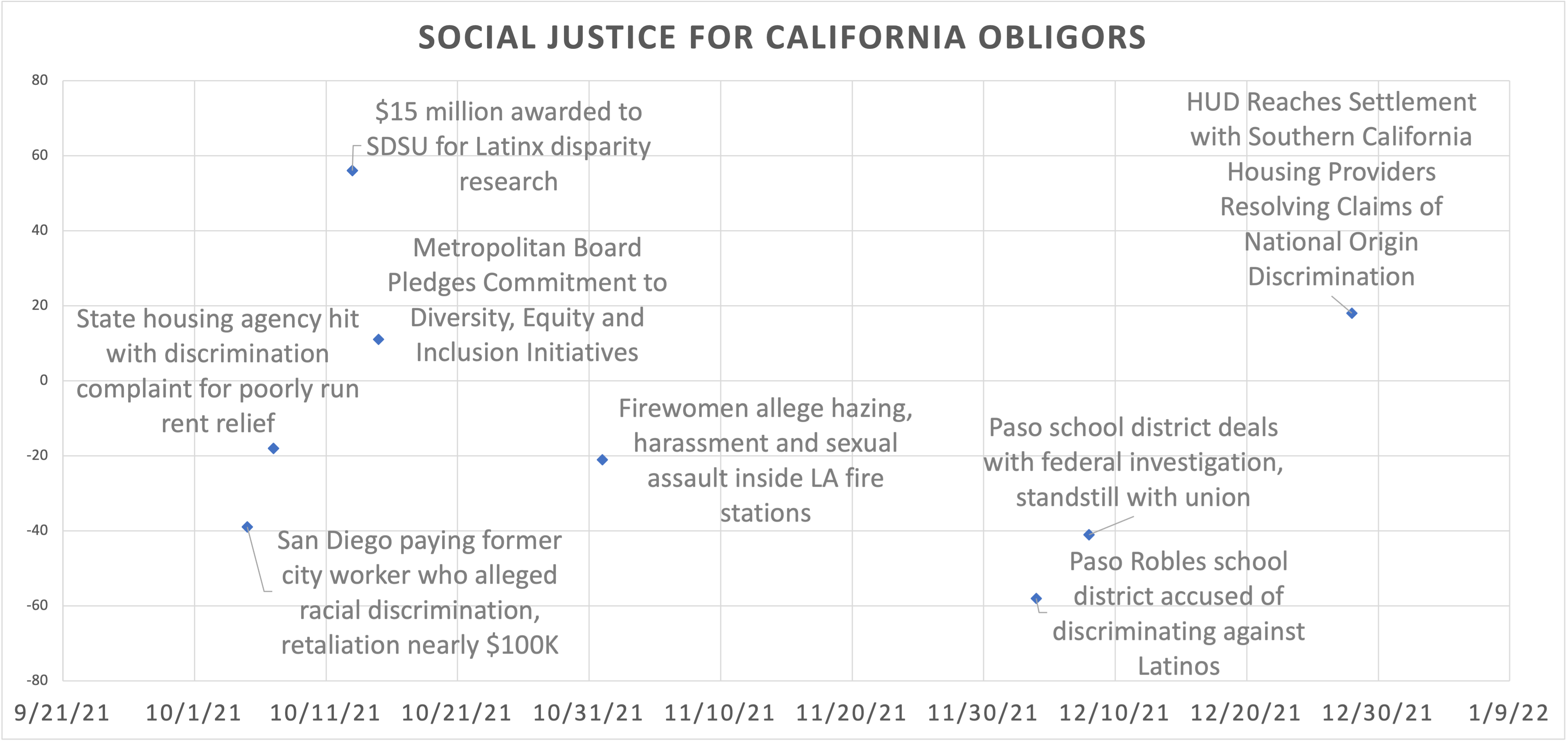 Oregon and Washington:
In Oregon, Portland's economic development agency, ​​Prosper Portland, learned how these social issues can impact development projects within a municipality. The agency spent over a year negotiating community benefits agreements with the Healthy Communities Coalition, a group of 20 unions that represent historically underrepresented groups. Under the agreement that was reached "the city committed to employing firms owned by people of color and women, creating construction jobs for a diverse workforce and ensuring living wages for those workers." The initial developer, Continuum Partners, pulled out of the redevelopment of the city's Broadway Corridor which left the equity agreement in doubt. Now, the coalition is keeping a close eye to ensure that all aspects of the agreement are honored while the city searches for a new developer. A statement in response to the situation from Prosper Portland reads: "We honor the past year-plus of Community Benefit Agreement negotiations and our goal will be for any new developer(s) to sign onto the terms negotiated with Healthy Community Coalition."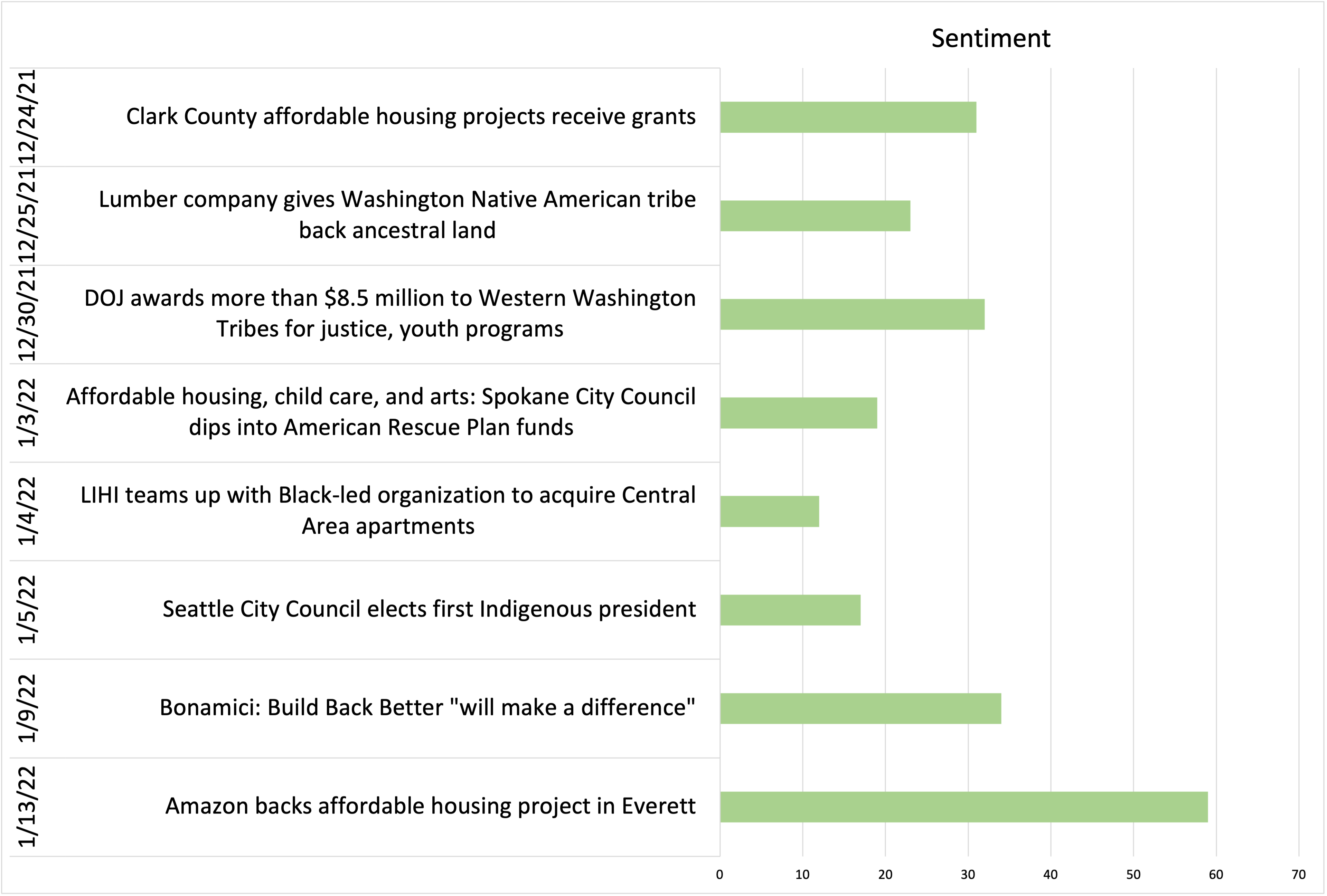 The graph above displays positive social events in the Pacific Northwest over the past month with their corresponding sentiment.
In Oregon, various universities and school districts are taking steps to hire a diversity officer to make an impact on campus for equity initiatives. Southern Oregon University hired its first vice president for equity, diversity and inclusion and Oregon State University just named a chief diversity officer as well. This rise in diversity positions across university boards shows the importance of equity for students and faculty on campuses. We can also see this trend in leadership diversity within local school boards where newly elected members show more diversity and representation. Three positions on Portland Public Schools' school board, the largest public school system in the state, are now held by people of color, a first for the school district according to another board member. With a more diverse school board, children from historically underrepresented communities have a greater opportunity to be provided an equitable education.
In Washington, the Lynnwood city council recently approved a contract to build a community justice center, which includes the redevelopment of the police department, jail and municipal courts. This project aims to bring more equity for inmates by addressing "all of the community's concerns regarding mental health by providing an overall better facility." These are the types of programs that reduce risk while initiating positive social changes.
Bitvore offers a unique value proposition to track both risk and opportunity across the municipalities discussed in this case study and across the broader municipal bond market. Bitvore offers monitoring in real-time on important social issues that help investors clearly identify which municipalities are taking social issues seriously and which are not taking genuine steps toward improvement.