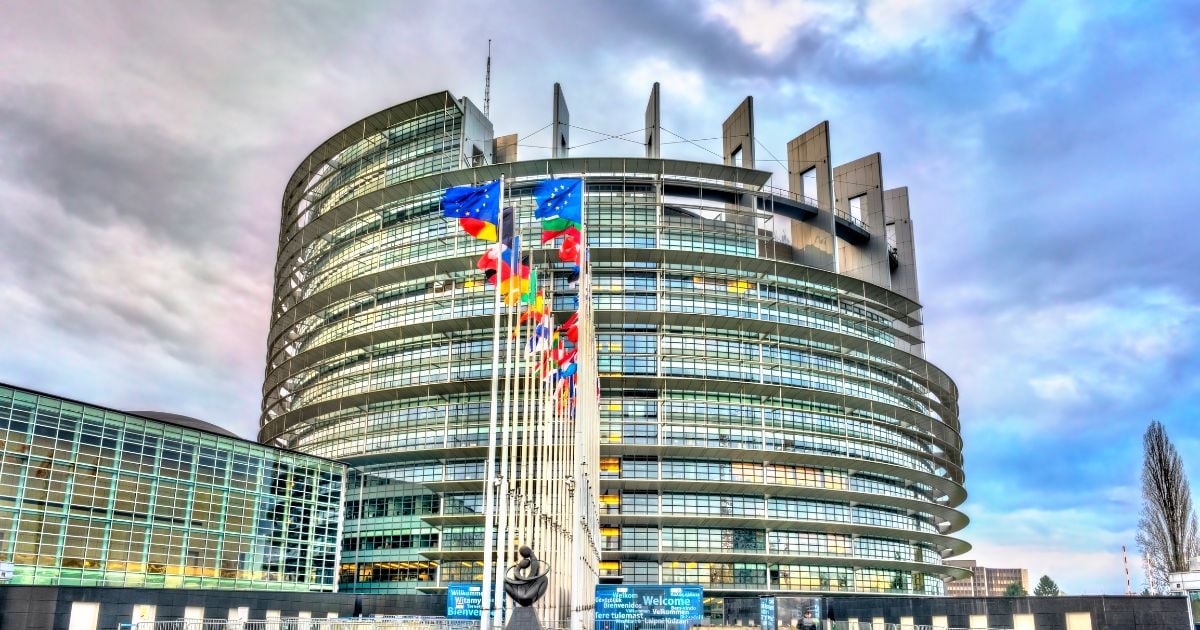 The EU Parliament recently approved the highly anticipated Corporate Sustainability Due Diligence Directive (CSDDD), expected to be transposed across the EU in the next couple years. The new rules form Parliament's negotiating position on the EU Commission's proposed CSDDD, released in February 2022. The EU Council adopted its position on the directive in December 2022.
The new rules initially apply to companies with over 500 employees and more than €150 million in revenues, extending later to companies with over 250 employees and €40 million revenue. Non-EU companies with revenues earned in the EU above the thresholds would also be required to follow the rules.
The rules will also apply to EU companies with more than 250 employees and a global turnover of €40 million, with 50% generated in a high-risk sector, and non-EU companies that generated turnover greater than €40 million in the EU market, with 50% generated in a high-risk sector. High impact sectors are defined as manufacturing or wholesale of textiles, leather and related products including food and beverage, agriculture, forestry and fisheries, and extractive industries.
New Sustainability Requirements Added
The Directive will require companies to conduct due diligence on human rights and environmental-related issues in their operations and supply chains. Companies will be required to integrate due diligence into policies and management systems, implement grievance mechanisms, monitor the effectiveness of due diligence measures and produce an annual report reflecting on due diligence efforts.
One of the most significant changes adopted in the EU Parliament's position compared to the initial proposal is the requirement by companies covered by the directive to implement climate transition plans aligned with the Paris Agreement objective to limit global warming to 1.5°C, encompassing Scope 1, 2 and 3 emissions. Companies will also be required to perform due diligence on climate impacts, also aligned with Paris Agreement goals.
In addition to requiring climate transition plans, the rules would also require companies with more than 1,000 employees to tie performance on the plan's targets to directors' variable compensation.
Non-compliance could result in significant financial and criminal consequences, and civil liabilities for damages caused by human rights or environmental issues. The new rules include sanctions and supervisory mechanisms for companies that fail to comply, which could include having the company's goods taken off the market, the imposition of fines as high as 5% of the company's global revenues and for non-EU companies bans from public procurement in the EU.
Progress on Labeling Rules to Counter Greenwashing
In the funds world last week, the European Securities and Markets Authority's (ESMA) has reiterated the need for formal fund labels in the EU's regulatory landscape, citing the use of the Article 6, 8 and 9 categories as labels under the Sustainable Finance Disclosure Regulation (SFDR) "a misuse of classification" and warned elements of the SFDR are "drivers of greenwashing". Their "Progress Report on Greenwashing" in the financial sector is part of a trio of reports by the European Supervisory Authorities (EBA and EIOPA as well as ESMA) in response to the European Commission's request for input on greenwashing risks.
The report suggests "the absence of robust, credible EU-level labelling schemes" mean some of the current rules of the SFDR are being perceived as "drivers of greenwashing". "The high level of flexibility and absence of a threshold in the definition and measurement of the 'contribution to a sustainable objective' under SFDR might lead to varying degrees of ambition among Article 9 SFDR products. Indeed, there is no quantitative threshold for what constitutes a contribution to an environmental or social objective under SFDR."
ESMA suggested either the implementation of new legislation to incorporate fund labels, or amendments to the existing EU regulation "to create distinct investment product labels or categories based on minimum standards". The authority also recommended aligning fund and benchmark names to avoid investor confusion, for example requiring passive product providers to align their fund names with the benchmarks they're tracking. Fund-naming restrictions were recently under consultation and "ESMA is reflecting on next steps based on input received", the authority added.
"Aspirational language in advertising" was another sticking point in the report, with calls for it to be either curbed or accompanied by complementary information to avoid misinterpretation by retail investors. There is no doubt the comprehensibility of sustainability disclosures to retail investors has to improve. ESMA also suggested best practices for defining the minimum contribution to a sustainable goal under the EU's SFDR. The regulators will publish a final report on greenwashing on May 2024, with the aim of providing final recommendations, including on potential alterations to the EU framework.
Miss Nothing With Bitvore's Automated Intelligence
Trusted by more than 70 of the world's top financial institutions, Bitvore provides the precision intelligence capabilities top firms need to counter risks and drive efficiencies with power of data-driven decision making.
Uncover rich streams of risk and ESG insights from unstructured data that act as the perfect complement to the internal data and insights your firm is already generating. Our artificial intelligence and machine learning powered system provides the ability to see further, respond faster, and capitalize more effectively.
To learn how the Bitvore solutions can help your organization contact info@bitvore.com or visit www.bitvore.com.