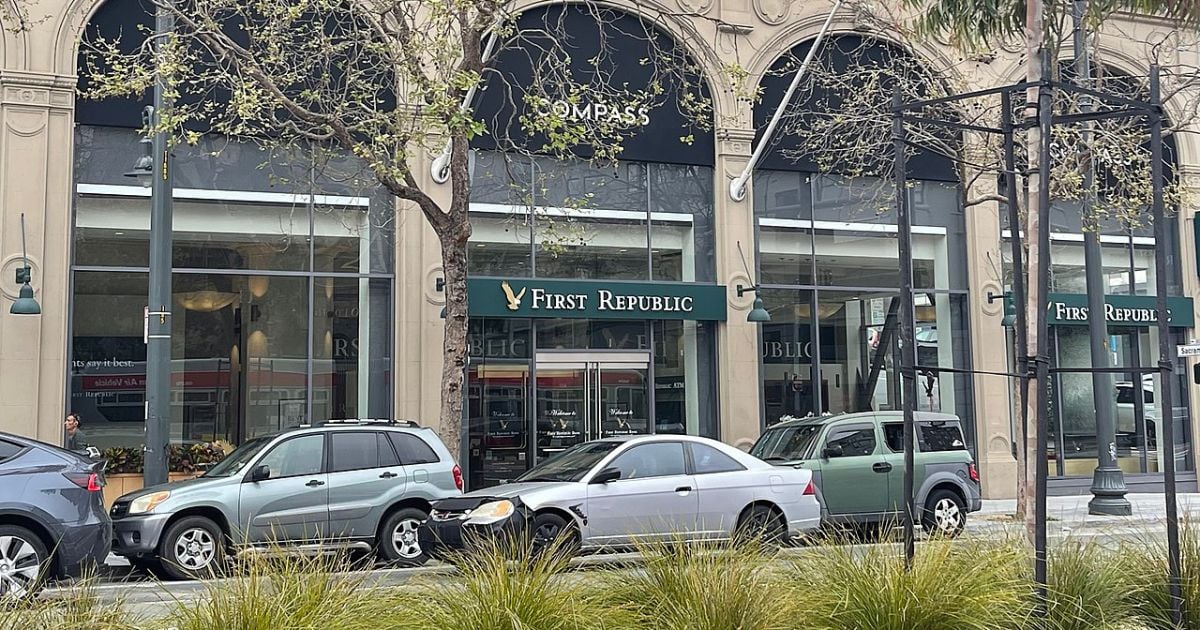 Events are unfolding after the Federal Deposit Insurance Corp. placed First Republic Bank into receivership last week, with JPMorgan Chase subsequently acquiring much of the San Francisco bank. The bank was closed by the California Department of Financial Protection and Innovation and handed to the FDIC, which selected a bid from JPMorgan for all of First Republic's deposits and "substantially all" of its $229.1 billion of assets.
A few days later S&P Global slashed First Republic Bank's credit rating deeper into junk territory cutting its rating to 'CC' from 'B+' and said it expects default to be a "virtual certainty". Since JPMorgan assumed the substantial majority of First Republic's assets, it is most likely that the lender would default on any other senior financial obligations given what would be an insufficient remaining asset base, S&P said.
The brief video below provides a snapshot of the Bitvore relationship mapping relating to First Republic Bank. Our insights are derived from our artificial intelligence and machine learning powered analysis of unstructured data (including news, press releases, SEC filings/proxy statements, earnings call transcripts and more). The relationship mapping provides a fascinating visualisation of the First Republic Bank relationships ecosystem. It should be noted that we evaluate relationships based on the NLP and semantic understanding across our vast dataset by the number of times, or the count, of how many times we find that relationship appears in our datasets.

The SEC is reportedly now investigating First Republic Bank executives for allegedly engaging in insider trading. Two sources have claimed that the securities regulator is scrutinizing the bank's executives for making trades using confidential information. Although the sources have not named any specific individuals under investigation, they assert that the SEC is looking into the matter.
U.S. Senator Elizabeth Warren has written to Michael Roffler, the former chief executive of failed First Republic Bank, asking for more information on his and other executives' pay, the Wall Street Journal reported on Thursday. Warren posed a dozen questions to the former CEO, focused on Roffler's awareness of problems at the bank before it fell apart, pay practices and stock sales, according to the report.
The takeover of First Republic Bank by JPMorgan Chase is now raising questions about the future of the Bay Area bank's office and retail portfolio. The fate of First Republic's roughly 1.3 million square feet of commercial space appears to be up in the air as its new owner weighs how much overlap between the two branch networks is needed and where to make cuts. First Republic had nearly 85 retail branches across eight states that are now operating under the Chase flag.
The new takeover deal, with all leases for First Republic's office and retail locations passing to its new owner, echoes previous bank acquisitions, many of which resulted in branch closings and office consolidations. JPMorgan has orchestrated a number of those deals, including its 2008 takeover of Washington Mutual, when it rejected dozens of Washington Mutual leases.
Commentators cite that the seeds of First Republic Bank's downfall were sown in the jumbo mortgages of Silicon Valley, where a unique strategy to loan wealthy individuals extraordinary sums of money blew up in spectacular fashion. Demand for the loans surged during the pandemic as wealthy buyers sought mortgage deals that would allow them to keep the bulk of their money in higher return investments. The rush helped First Republic double its assets in four years. It also contributed to its collapse. JPMorgan now owns about $173 billion of First Republic's loans, $30 billion of securities and $92 billion in deposits. It will share any losses on the firm's single-family and commercial loans with the FDIC.
The drag on regional banks after the fall of First Republic was material last week. The market is looking for the next victim in the sector. Comerica, Zions and Keycorp's share prices all came under pressure last week. Pacwest and Western Alliance were big fallers. The banking focus also affected larger players such as Truist Financial and US Bancorp. Most stocks rallied strongly on Friday, many catching further bids today. Further stock market declines are by no means inevitable, but continued declines of the magnitude we saw last week will push savers into larger institutions, further exacerbating the imbalances.
Discover Risks Early With Bitvore
Trusted by more than 70 of the world's top financial institutions, Bitvore provides the precision intelligence capabilities top firms need to counter risks and drive efficiencies with power of data-driven decision making.
Uncover rich streams of risk and ESG insights from unstructured data that act as the perfect complement to the internal data and insights your firm is already generating. Our artificial intelligence and machine learning powered system provides the ability to see further, respond faster, and capitalize more effectively.
To learn how the Bitvore solutions can help your organization contact us at info@bitvore.com or visit www.bitvore.com.