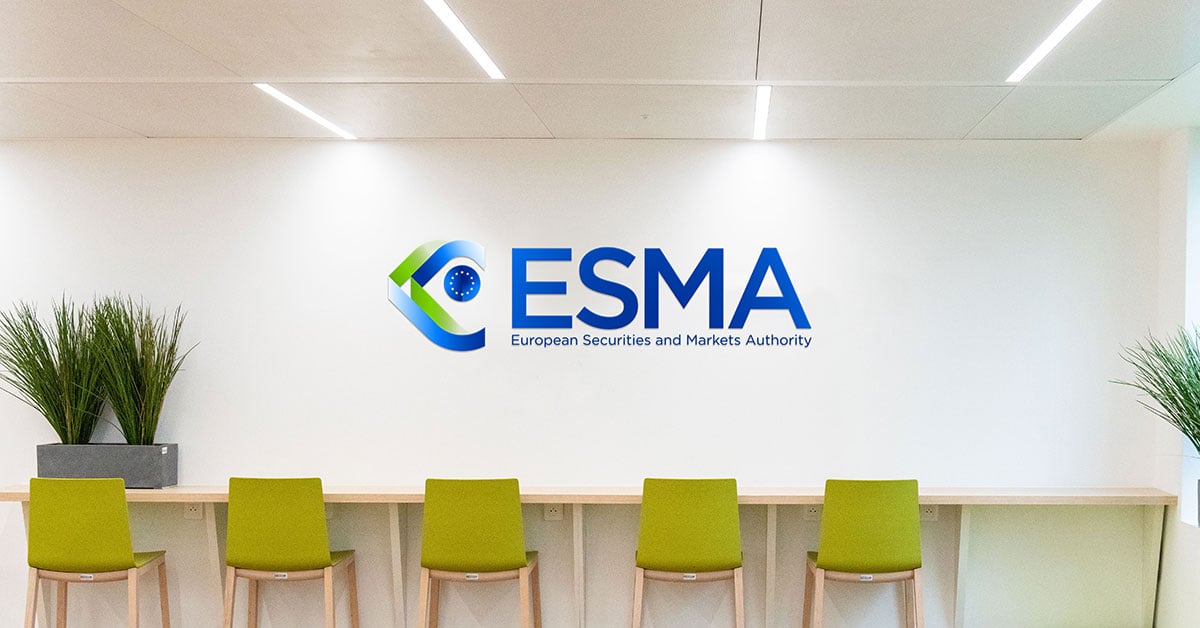 The European Fund and Asset Management Association (EFAMA) has said that the European Securities and Markets Authority (ESMA) should delay its proposed guidelines on ESG fund names.
ESMA unveiled the proposed rules consultation in November 2022, aimed at providing asset managers with clear criteria for the use of ESG or sustainability-related terms for funds, in order to ensure that investors aren't misled about the investment products' ESG characteristics.
Proposals included in the consultation primarily focused on the minimum proportion of investments required to support an ESG-related fund name. Specific proposals included an 80% threshold for the use of ESG-related words, an additional 50% threshold for the use of "sustainable" or any sustainability-related term, as well as rules for funds using exclusion criteria and for specific types of funds such as impact funds.
In its response to the consultation, EFAMA said its members are concerned about the numerical threshold approach, arguing that it may not address underlying green-washing issues in the industry due to "a lack of clarity on key sustainable finance concepts". EFAMA also raised concerns around interoperability issued with other regulatory systems such as MiFID or the EU's Sustainable Finance Disclosure Regulation (SFDR), and a lack of clarity on many key sustainable finance concepts, such as "what exactly qualifies as a sustainable investment."
EFAMA's full response to the ESMA consultation is here. In their press release, they advocate that ESMA should delay the guidelines until it has "rectified" the "lack of clarity on what constitutes a sustainable investment". They went on to say that if ESMA go ahead with the numerical threshold, several other elements still need to be addressed such as they advocate that cash, cash equivalents and derivatives used for hedging to be excluded from the 80% threshold to "allow for efficient fund management, especially during extraordinary market circumstances".
UK Investment Association's Concerns
Last week Chris Cummings, the CEO at the UK Investment Association, gave evidence to the UK Treasury Subcommittee on sustainability disclosure requirements on behalf of the UK investment management industry. He stated in a recent LinkedIn post that he supports proposals to improve transparency for retail investors so they can be sure they are investing in the right fund for them, and that does mean setting the bar high for a sustainability labelling system.
At the select committee, he set out the concerns that were detailed in our response to the FCA's consultation, which is available on the Investment Association website. The Investment Association is concerned that approach as it is will not serve savers effectively, support the transition to a more sustainable economy, and does not take into account the need for an approach that means the UK can continue to lay claim to being the preeminent centre for green investment.
He went on the cite that "This is truly a crucial piece of upcoming regulation, and we welcome the opportunity to provide further evidence on it and continue the discussion with the FCA. This is the moment to ensure the voice of the investor is heard if we are to meet the challenge of climate change in the most effective way".
It would seem that gaining consensus around ESG product definitions and naming rules will remain a challenge. Forward looking fund groups are seeking to address client concerns by investing in robust reporting, communication and data driven transparency.
Uncover Insights Into ESG Rules With Bitvore
Trusted by more than 70 of the world's top financial institutions, Bitvore provides the precision intelligence capabilities top firms need to offer transparency, counter risks and drive efficiencies with power of data-driven decision making and reporting.
Our clients uncover rich streams of risk and ESG insights from unstructured data that act as the perfect complement to internal data and insights firms are already generating. Our artificial intelligence and machine learning powered system provides the ability to see further, respond faster, and capitalize more effectively.
Get in touch today to learn how Bitvore's solutions can help your organization at support@bitvore.com or www.bitvore.com