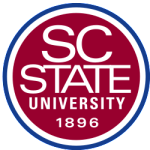 Last week, Bitvore users learned that South Carolina State University was facing a severe financial crisis. According to local news articles we captured, the school needs an emergency infusion of $1.2 million to cover salaries and debt payments through the end of its fiscal year on June 30.
Aside from these obligations, the university also has unpaid bills to vendors that provide maintenance and food service. The school also cut ninety permanent positions and laid off another ninety temporary workers to conserve cash.
A major source of South Carolina State's fiscal problems has been declining enrollment. The student body has shrunk by a third since 2007. Although applications have recently risen, it remains to be seen whether admitted applicants choose to attend SCSU or to go to more financially stable institutions.
The university's 2013 CAFR shows $70 million of outstanding bonds and notes payable. This includes a $37 million balance on a loan from the US Department of Education and $28 million in general obligation bonds issued by the State of South Carolina on behalf of the university. Although the SCSU may not be able to fully cover its debt service obligations on the GO bonds this fiscal year, it seems almost certain that the highly rated state of South Carolina would offset any shortfall. The state has already offered the university a $6 million loan to deal with its liquidity crisis.
The CAFR does not mention another $9.5 million in principal owed by South Carolina State University Housing LLC. These bonds were issued to purchase a 288-bed dormitory occupied by SCSU students. The LLC is wholly owned by the South Carolina Real Estate Foundation, which does not appear to publish its own financial statements and is not listed as a component unit of the University.
Speaking of component units, the university's 2013 CAFR comes with an unfavorable audit opinion because the school did not provide financial statements for South Carolina State University Advancement Foundation. SCSU does not recognize the Real Estate Foundation as a component – a judgment apparently accepted by the auditor. That said, the only apparent purpose of this foundation is to provide dorm facilities to SCSU students.
More recently, the university was cited for another accounting irregularity. A South Carolina Investigator General's report found that the university had improperly diverted $6.5 million in state grants dedicated to a community assistance program to its general operating cash account.
When we launched our Bitvore for Munis a few months ago, our content was focused on state and local government finance. With our most recent release, we have extended coverage into all sectors of the municipal bond market. We're seeing a lot of stories on higher education, hospitals, transit systems and other types of issuers. So whether your exposures are tax or revenue supported, you can now monitor them on Bitvore. Perhaps you will find a situation like that of SCSU in your portfolio.