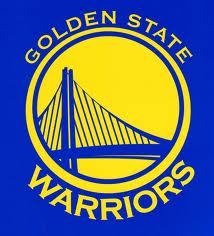 Last week's Clippers/Warriors NBA playoff series was pretty exciting, but now the Golden State Warriors are creating some unwanted excitement for municipal bond investors.

The team has announced plans to move from the Oakland Coliseum to a new facility in San Francisco in time for the 2018 season. According to an article we captured on Bitvore, the Warriors intend to stop making payments related to Oakland-Alameda Coliseum Authority bonds after their move. The Authority operates the Oracle Arena – where the team currently plays – and the neighboring O.co Coliseum, home to the Oakland Athletics and Oakland Raiders.

The Authority issued $140 million in bonds to finance improvements to the arena back in 1996. About half of the bonds will remain outstanding when the Warriors leave. The obligations are secured by arena revenues payable by the Warriors – but are backed by appropriation pledges from the City of Oakland and County of Alameda. Assuming the Warriors leave as planned and stop making payments, the City and the County will each be obligated to cover half of any shortfall.

However, Oakland may be challenged to cover its share. According to a City audit reported on the Bitvore platform, the city has a $1.5 billion in unfunded liabilities from its pension and other post-employment benefit plans. The auditor goes on to note that the city faces "significant legal limitations regarding pension reform." According to its most recent CAFR, the city has an additional $2 billion in long term obligations – mostly in the form of bonds.

Relocating sports teams create risks for the bondholders who financed their current venues. News of team relocation plans are thus important news for municipal bond investors, but this news is more likely to appear in the general news section or sports page before reaching financial media. By searching local news, Bitvore can help you learn about potential team relocations before the rest of the market catches wind of these moves and the risks they create.

In Oakland's case, the risk is not limited to the Warriors. Other media accounts we have seen suggest that both the Raider and the A's – the Coliseum Authority's two other marquee tenants – are also considering alternatives. And we have also seen news of other potential relocations. For example, a story that recently appeared to Bitvore mentions that the Anaheim Angels are considering moving to either Tustin or Irvine.