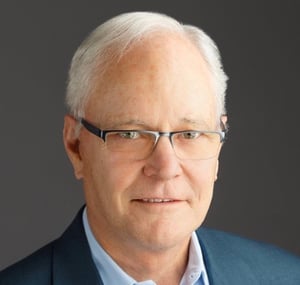 We are pleased to announce former Broadcom and SynOptics Communications executive Bill Ruehle has joined the Bitvore team as Chief Financial Officer.
Ruehle has led two very successful IPOs as a CFO in the tech sector, having joined both companies when they were small private entities. He became CFO of Silicon Valley-based SynOptics Communications as employee #30 in a company with a $2 million annual revenue run rate. He led the very successful IPO and merger with Wellfleet that created Bay Networks. When he left Bay, it had grown to $2 billion in revenue, a multi-billion-dollar market cap and a listing on the NYSE.
Following that, he joined Orange County-based Broadcom Corporation who, at the time, had 150 employees and a $20 million annual revenue rate. He led the wildly successful IPO and helped guide the company through an exponential growth rate that allowed it to reach $1 billion in revenue in just two years following the IPO. When he left Broadcom, the company was the leader in broadband communications semiconductors with revenues of $3.6 billion, a market cap in excess of $20 billion and listing on Nasdaq. Ruehle holds a BA in Economics from Allegheny College and an MBA from Harvard Business School.
Read the full press release HERE. To learn more about Bitvore Precision News, try it for free below.