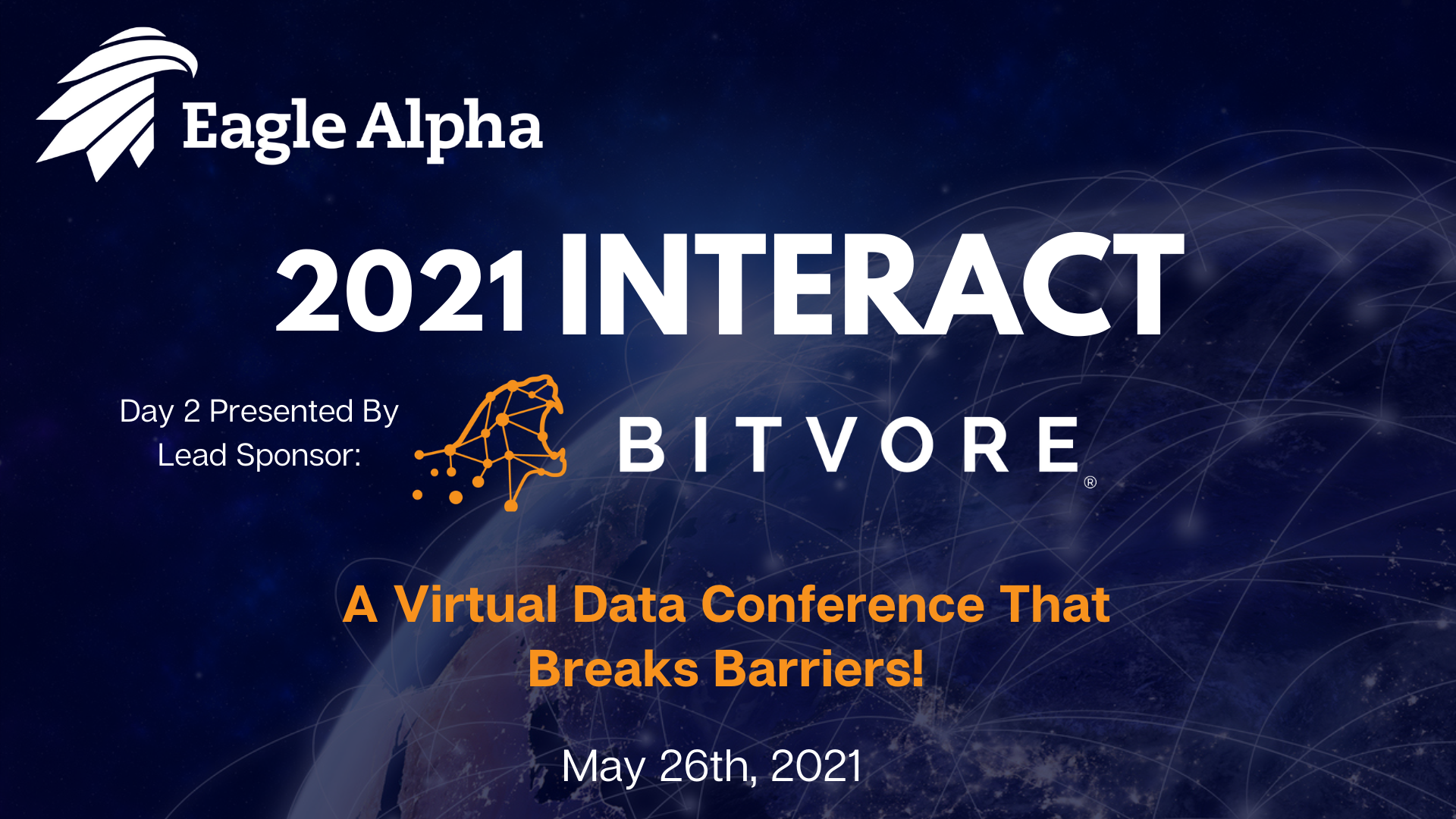 Bitvore is pleased to announce its Platinum Sponsorship of Day 2 of Eagle Alpha's INTERACT Conference May 25th - 26th, 2021. And we are also excited to announce on Day 2, Bitvore's CEO Elizabeth Pritchard will speak with Tim Baker, CEO IEX, on "The Future of Data Consumption."
Registration is complimentary and hosted by Eagle Alpha.
Day 2 will feature a "no limits" discussion on the three misconceptions of ESG – ratings, greenwashing, social washing – by critvocates (critics and advocates) of the corporate and investment industries. The panels will break down the data and data gaps in ESG adoption and use in investment strategies. All these will lead up to a proprietary one-of-a-kind ESG Data Hackathon!
Day 2 will be dedicated to the latest in trade flow, consumer transaction data and tech developments. Buyers drive the session discussions that intend to yield energetic and informative conversations between speakers and attendees.
Come see us there! We are booking 1-1 meetings before, during and after the conference!