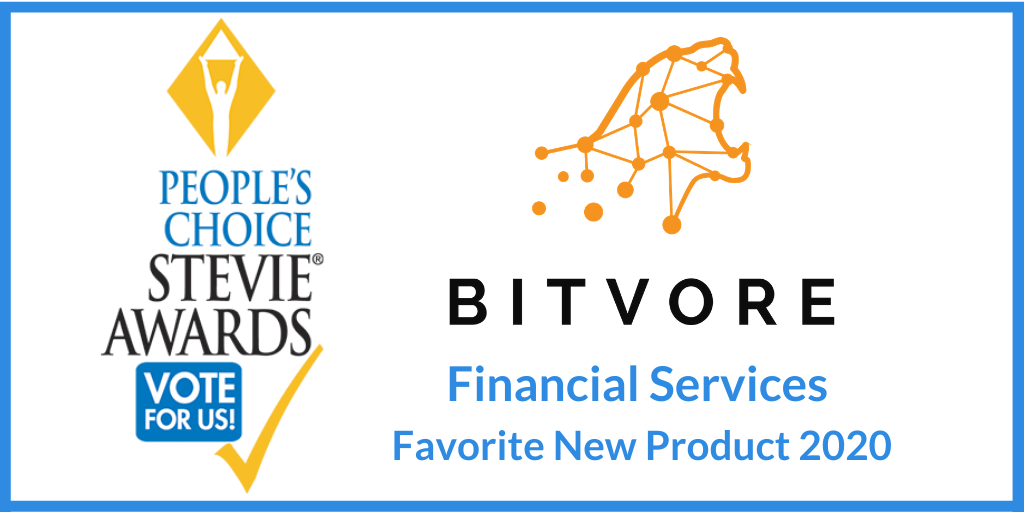 Voting is underway for the 2020 People's Choice Stevie Awards and as the Gold Medal winer in the Best New Product for Financial Services category, Bitvore is on the ballot! We need your help so we can continue to shine! Help us by casting your vote - it's easy and only takes a couple of clicks.
Voting is unlimited and open from now through July 15, 2020. We'll take as many thumbs up as you're willing to give us.
We appreciate and thank you for your continued support!