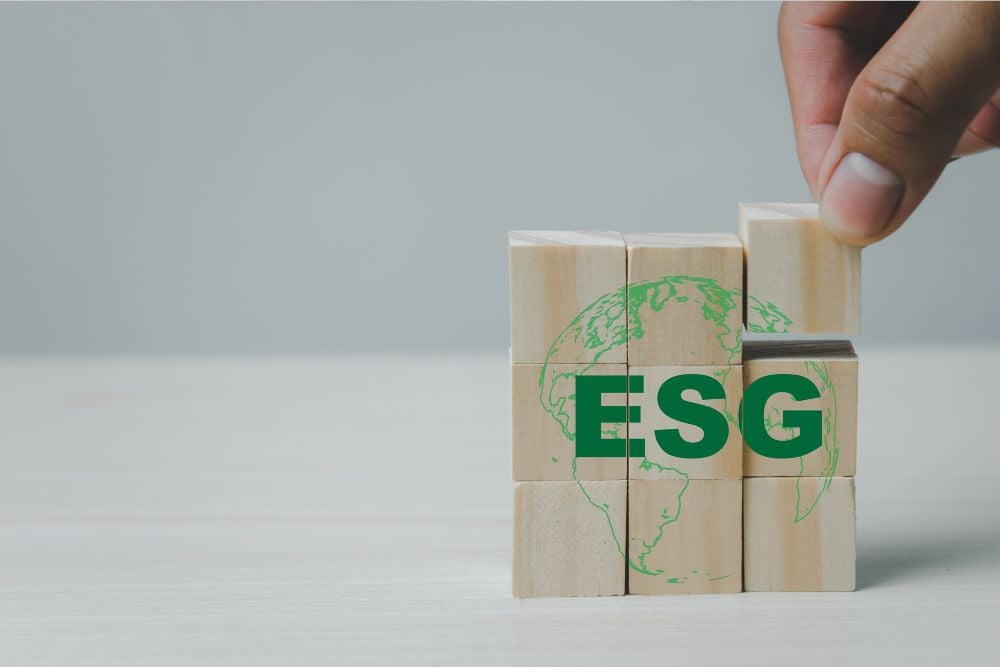 ESG data was cited as a key enabler of the financial sector's critical role in solving the global sustainability challenges last week at the COP27 climate summit in Egypt. Further progress in narrowing in the differences between ESG disclosure standard setters were communicated. Also, there was a formal unveiling of a global plan to make sustainability data accessible to every investor.
The International Sustainability Standards Board (ISSB) has signed up important global reporting standards setters CDP and the Principles for Responsible Investment (PRI) as well as the "big four" accounting firms. They make are among about two dozen companies that form the backbone of the ISSB's newly created Partnership Framework, which will help companies prepare to use IFRS Sustainability Disclosure Standards. The standards have been proposed as a global framework by which companies can report their ESG performances. About half of global market capitalization, currently disclose environmental information through CDP, giving the ISSB climate standard an instant boost across the global economy. Adding to CDP's big week, the US will now require federal contractors to disclose environmental data through CDP.
The Corporate Sustainability Reporting Directive (CSRD) was recently approved by the European Parliament. It will apply to circa 50,000 public and private companies, including non-EU companies with more than €150 million of revenue in EU countries.
The push for common global standards also got a boost when the German government penned a letter to EU institutions and international standards setters stating that "corporate sustainability reporting needs to be regulated and standardized at a global scale," and calling for full consistency between European and international standards.
The Climate Data Steering Committee (the Committee) outlined next steps on its recommended plans for the Net-Zero Data Public Utility (NZDPU). The open-data public utility will collect and aggregate net-zero climate transition data by drawing on private sector climate commitments. The Committee intends that the NZDPU will bring transparency to efforts to transition to a net-zero economy by addressing data gaps, inconsistencies, and barriers to information that slow climate action. It will provide accurate, trusted and verifiable climate transition-related data, openly available in a single place for the first time. It is also supported by the Glasgow Financial Alliance for Net Zero (GFANZ), which was established at COP26 in the Scottish city last year by a coalition of asset managers and banks that oversee more than US$130 trillion of investments.
Michael Bloomberg said the project would make climate data consistent and comparable. "Right now, we have very little data about how much emissions individual companies are responsible for, and what data we do have is not publicly accessible," Bloomberg said in a statement published on his company's news site.
"The data portal, which we are working with governments and data service providers to create, will help fix that, empowering investors to make informed decisions, giving them leverage to push companies to act faster, and allowing the public and policymakers to hold companies accountable for fulfilling the promises they've made."
The announcement has been widely praised across the data and financial services industries. The timing of the announcement has been viewed as critical, especially because regulatory demands for sustainability disclosures are clearly growing.
Keep Track of ESG Changes With Bitvore
Investors are increasingly building out their own ESG and Sustainability research, analysis and risk control functions to dive deeper into the types of insights our processes uncover. Trusted by more than 70 of the world's top financial institutions, Bitvore provides the precision intelligence capabilities top firms need to counter risks and drive efficiencies with power of data-driven decision making.
Our clients uncover rich streams of risk and ESG insights from unstructured data that act as the perfect complement to internal data and insights your firm is already generating. Our artificial intelligence and machine learning powered system provides the ability to see further, respond faster, and capitalize more effectively.
Get in touch today to learn how the Bitvore solutions can help your organization at www.bitvore.com.