On 6th November Egypt will host the 27th Conference of the Parties of the UNFCCC (COP27) in Sharm El-Sheikh, with a view to building on previous successes and paving the way for future ambition.
COP27 is seen as a golden opportunity for all stakeholders to rise to the occasion and tackle effectively the global challenge of climate change facilitated by Egypt on the African continent. The conference will take place from 6-18 November 2022, Heads of State and Government will attend the Sharm el-Sheikh Climate Implementation Summit on 7 and 8 November. A high-level segment primarily attended by Ministers will take place from 15-18 November.
Expectations are mixed ahead of the event. As we highlighted in our post in early October, climate activists have questioned Egypt's decision to have Coca-Cola sponsor COP27. Interestingly we have seen huge swings in ESG sentiment on Coca-Cola over the last 4 weeks.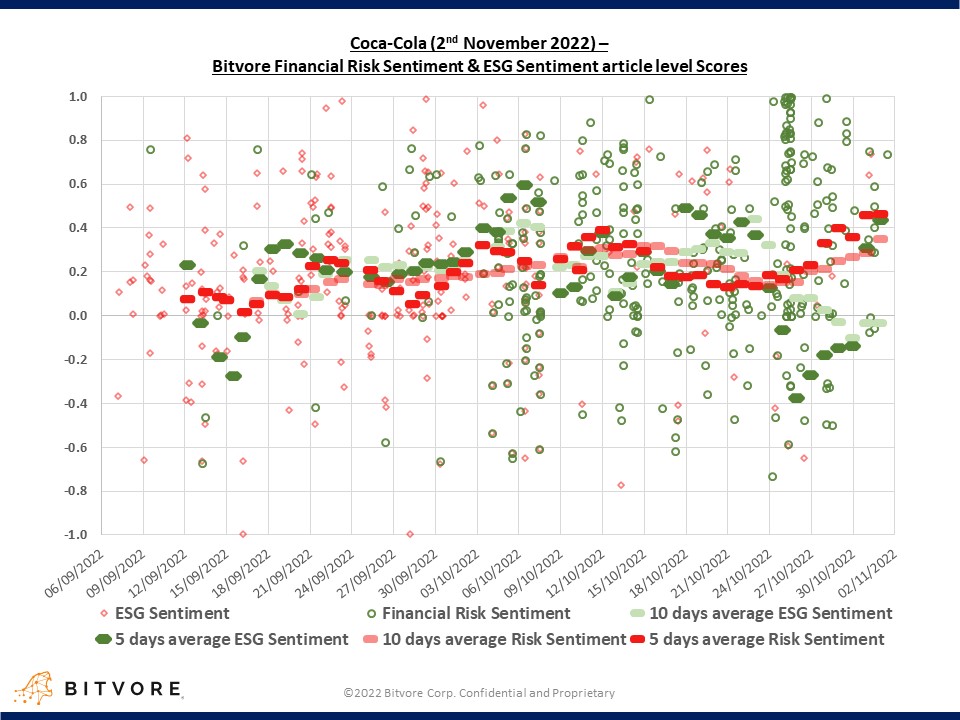 COP27 is not only the world's primary forum for governments, businesses and environmental organisations to tackle the climate emergency, but it is also proving to be perceived to be an ideal forum for businesses to announce sustainability pledges and plans.
A basic search of our recent insights provides numerous examples of recent activity.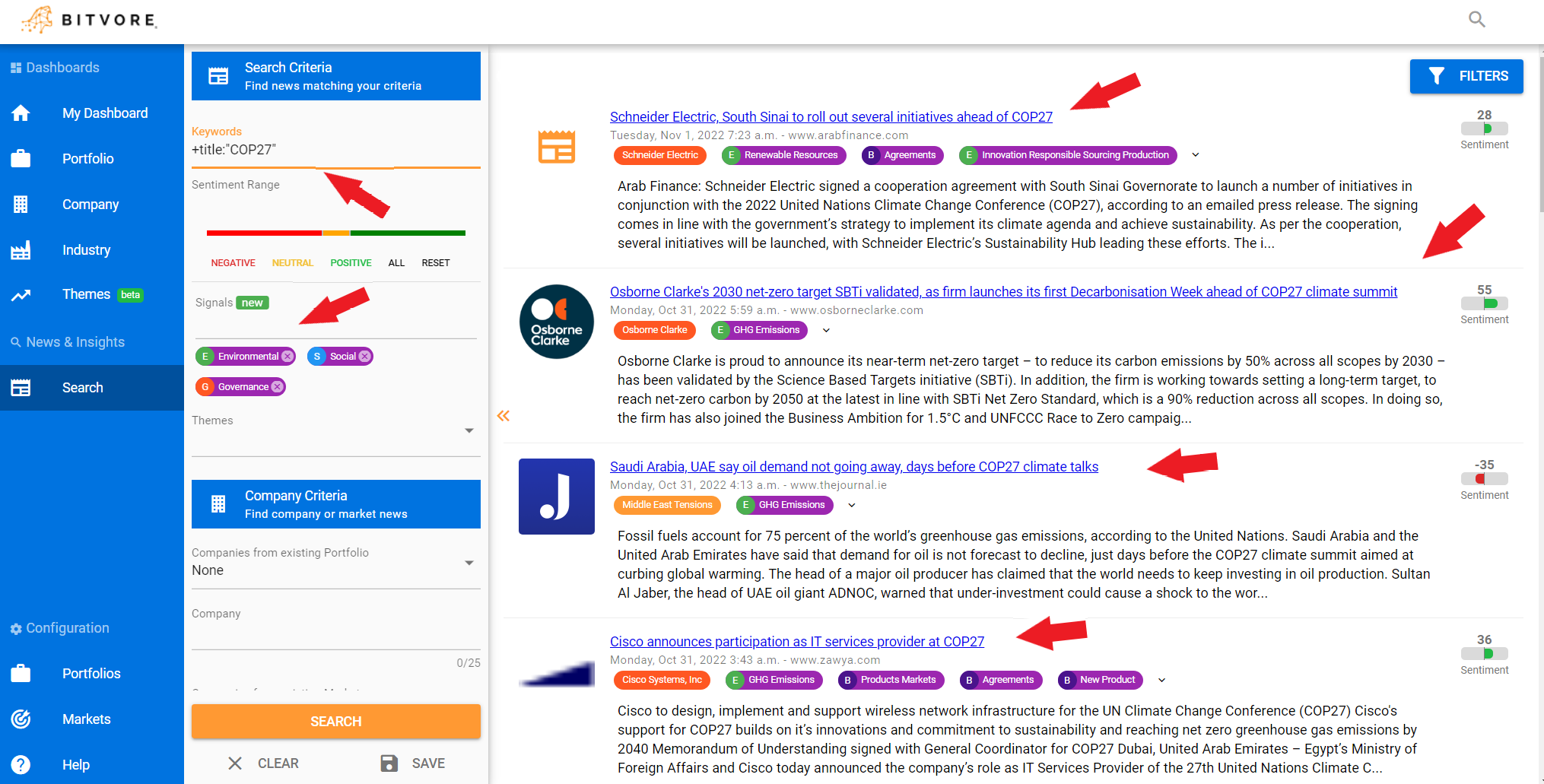 To list a few:
Schneider Electric, a leader in the digital transformation of energy management and automation, has called for accelerated action for an equitable transition to net-zero, driven by collaborative action across the private and public sectors.
On Monday Osborne Clarke announced its near-term net-zero target; to reduce its carbon emissions by 50% across all scopes by 2030 which has been validated by the Science Based Targets initiative (SBTi).
Cisco announces participation as IT services provider at COP27. Cisco's support for COP27 builds on it's innovations and commitment to sustainability and reaching net zero greenhouse gas emissions by 2040.
Bentley Systems announced that it will present on decarbonisation and climate resilience with digital solutions in various capacities at COP27. Bentley is partnering with Microsoft in the Green Zone and will participate in the Sustainable Innovation Forum as a supporting partner.
South Africa's Just Energy Transition Partnership (JET-P) investment plan, which plans to unlock $8.5-billion in concessional funding for decarbonisation projects as well as for coal worker and community support programmes. The plan, is expected to be published at COP27, and follows nearly a year of negotiations between the governments of South Africa and the UK, EU, US, France and Germany, which are contributing funds.
Toshiba Group announced that their decarbonization technologies will be in the spotlight at COP27 Japan Pavilion.
Stay Up to Date on Financial Risk and ESG Sentiment With Bitvore
Investors are increasingly building out their own ESG and Sustainability research, analysis and risk control functions to dive deeper into the types of insights our processes uncover. Trusted by more than 70 of the world's top financial institutions, Bitvore provides the precision intelligence capabilities top firms need to counter risks and drive efficiencies with power of data-driven decision making.
Our clients uncover rich streams of risk and ESG insights from unstructured data that act as the perfect complement to internal data and insights your firm is already generating. Our artificial intelligence and machine learning powered system provides the ability to see further, respond faster, and capitalize more effectively.
Get in touch today to learn how the Bitvore solutions can help your organization at www.bitvore.com.