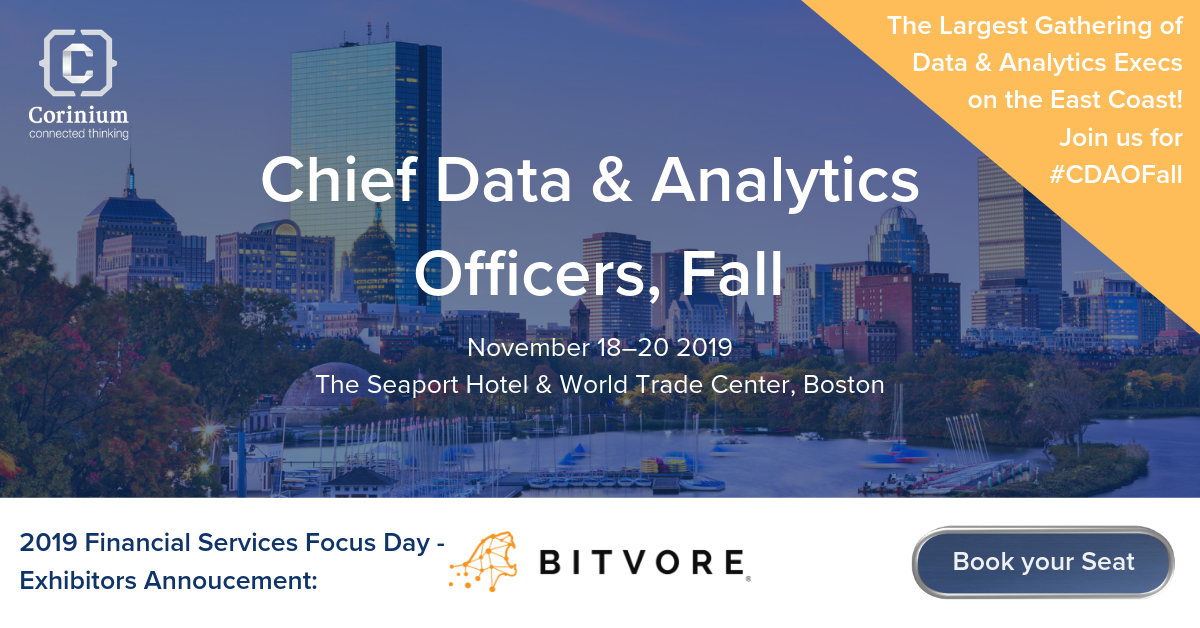 As enterprise companies set their sights on increasingly ambitious data goals, the need for data and analytics leaders to revolutionize their strategies has never been clearer.
Bitvore is excited to announce that we are sponsoring Chief Data & Analytics Officer, Fall. CDAO, Fall is the leading event for data and analytics leaders in the U.S. The 2019 event boasts an inspiring speaker line-up with a comprehensive agenda covering the biggest strategic concerns for leaders in the data and analytics space. You won't want to miss out!
A free report on 'Transformational Data Strategy' with contributions from Corinium Intelligence who will also speak at this year's CDAO Fall conference in Boston, Nov 18-20 is available for download HERE. The report explores how enterprises can revolutionize their data strategies to deliver maximum ROI in 2020 and beyond.
In addition, you can also SAVE $100 on Conference passes by using our special discount code, BITVORE100 so you and your team are able to attend this premier event for data & analytics executives.
We look forward to seeing you at the Chief Data & Analytics Officer, Fall in November!