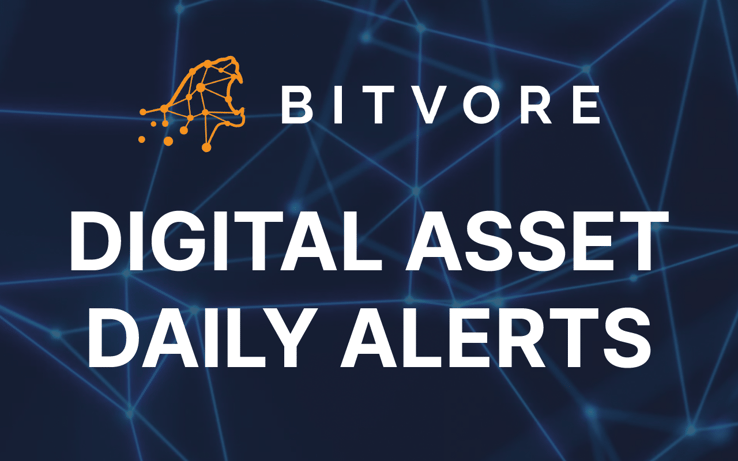 Is your firm exploring digital assets but you're finding it difficult to keep up with everything that happens in the ever-changing asset class? Bitvore Digital Asset Daily Alerts can help. Our AI-augmented platform aggregates data from millions of sources and leverages advanced NLP and machine learning technologies to provide deep insights into all segments of the digital asset space, including cryptocurrencies, DeFi, and NFTs.
Recently, we used our platform to identify individuals and organizations linked to FTX following the exchange's collapse in November. The analysis found over 5,000 organizations and 4,000 individuals. Understanding and mapping such complex relationships can power predictive analytics that help mitigate risk or identify opportunities that can drive alpha.
Our daily alerts offer a glimpse into the full capabilities of the Bitvore platform. Every update includes a sentiment score help you get a feel for whether news is trending positively or negatively as well as inform algorithmic trading models. With our service, staying updated has never been easier - we make sure you have all the information you need to make informed decisions.
Thanks to our ground-breaking platform, investors can evaluate risk more quickly. Sign up today and start benefiting from the power of Bitvore and our AI-augmented Digital Asset Daily Alert service!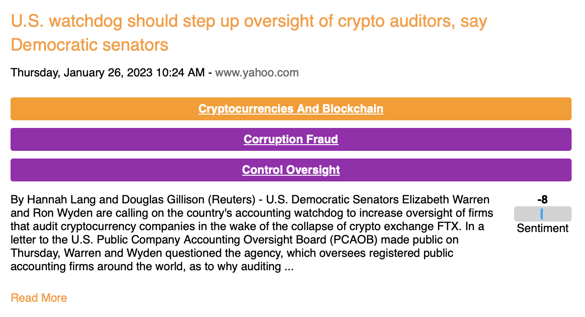 Subscribe to Bitvore Digital Asset Daily Alerts today to start getting the latest updates right in your mailbox.