The $3.3 trillion Municipal market has experienced extreme volatility as a result of COVID-19. Over the last six weeks, municipal bond prices fell the most we've seen in four decades. Nearly 22 million Americans filed for unemployment and Washington injected the economy with a $2.2 trillion stimulus plan.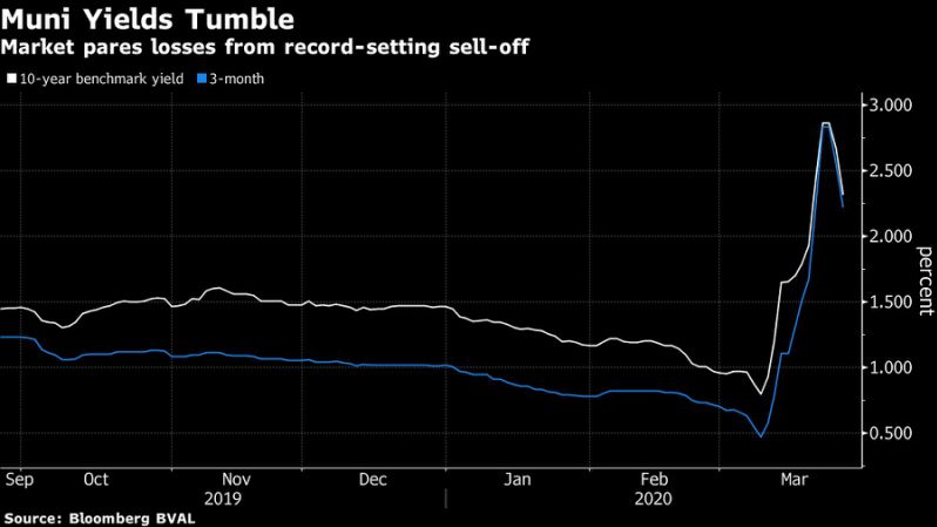 We created a pandemic tracker using Bitvore's Cellenus for Munis to monitor the risk of obligors by city and sector.

By leveraging AI and machine learning, credit portfolio managers, analysts and traders use this Bitvore tracker to monitor issuers in real-time.


Latest Highlights from Bitvore Cellenus:
Gilbert Town Council will hold off going to voters this November with a $465 million transportation and infrastructure bond

.

Instead, an ad hoc Citizens Transportation Task Force recommended Gilbert put the bond on the November 2, 2021 ballot. A formal vote would follow by Council in June 2021.


Oregon officials say they expect the state to receive around $2.45 billion in coronavirus aid money from the federal coronavirus relief package. Most of that money will go to the state, the city of Portland, and Multnomah and Washington counties. According to the U.S. Treasury Department, the maximum amount Oregon can pass to local jurisdictions is $1.6 billion.

Download our white paper below to learn how Bitvore Cellenus can help alleviate manual burdens and drive better risk mitigation tactics in a time of uncertainty.