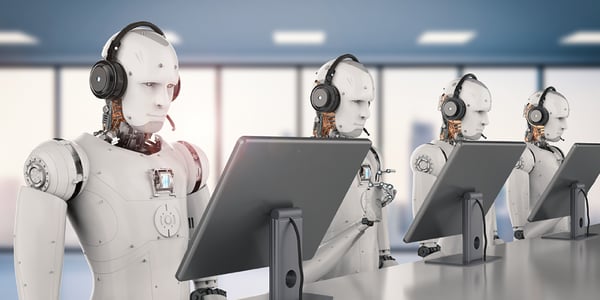 Although phones have been a main source of human communication for over 150 years, some limitations exist with the technology to this very day. It is not uncommon for Americans to waste countless hours waiting for customer service representatives. Whether they're calling delivery carrier services to locate missing packages or merely making travel itinerary adjustments, people use phone calls for a wide variety of different customer support-related purposes.
Americans spent over 10 million collective hours on hold every single week.
New technologies are helping users improve phone interactions and eliminate extended wait times. As such, Google has recently developed a new app to minimize the time wasted on phone calls with business representatives.
Saving Time with Hold for Me
Hold for Me was designed by Google to eliminate time wasted on hold with customer support representatives. Early previews of the app will be appearing on both Pixel 5 and Pixel 4a devices in the United States within the next several weeks. Users simply dial a toll-free number and businesses place users on hold as usual. Google Assistant then waits and sends notifications in the form of sounds and vibration once a human picks up the phone.
The result is less time wasted sitting on lines listening to repetitive autotune music. Hold for Me was designed to help users save time in today's busy world filled with numerous social, personal, and professional obligations.
Previously, Google had introduced a feature known as Call Screen which helps users avoid spam call interruptions and Verified Calls, informing users of a call purpose before answering. Hold for Me is another feature designed to help improve Google's existing user-friendly experience.
How Google AI can Help
Each business is different, and complex algorithms are needed to accurately determine when customer support representatives return to phone lines. Hold for Me uses Google's Duplex technology to detect music and differentiate between pre-recorded messages and live human representatives.
Google Assistant notifies users that live representatives have returned and waits for the caller to pick up the phone. The technology was created with assistance from corporate giants such as Dell and United, providing a user-friendly experience with features that minimize time wasted on customer support lines.
Google uses Natural Language Processing technology to keep callers informed. Calls can be muted, allowing users to focus on other life obligations. Real-time captions provide users with informational updates while waiting for representatives.
Keeping your Data Safe
Hold for Me is an optional Google feature that can easily be enabled in settings and activated prior to making a phone call. Audio is processed on devices without the need for Wi-Fi or other forms of data connectivity. Privacy protection is a top priority and no audio is shared with Google or other services unless users explicitly allow so.
Hold for Me is expected to hit the latest Pixel devices in coming weeks and be updated continuously with user feedback. AI continues to improve over time, but humans must stay in the loop with technology to avoid issues.
Using AI-Ready Data
AI should be viewed as a complementary tool rather than an independent functioning technology. Humans and AI work best together to establish a common sense of trust.
Bitvore uses unstructured datasets to create AI-ready data. Our advanced AI-techniques and machine learning models eliminate the massive manual efforts required to research companies, industries, and markets from unstructured text available over the internet. Bitvore helps improve decision-making processes by using immediate quantifiable results.
For additional information on how Bitvore can improve your business efficiencies, check out our latest white paper for more details: Using Sentiment Analysis on Unstructured Data to Identify Emerging Risk.