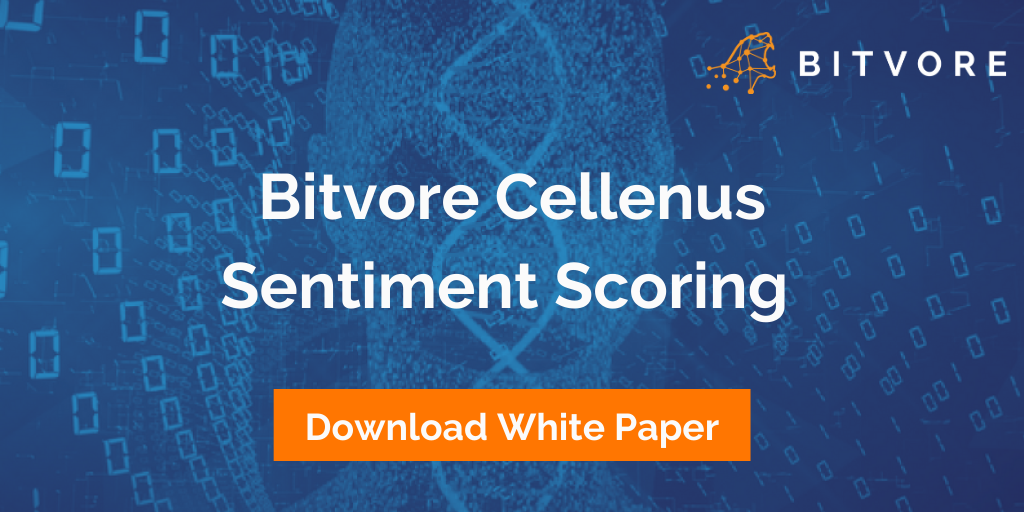 Bitvore provides data solutions that help organizations outperform the competition without the time-consuming efforts associated with manually sifting through news, press releases, SEC filings/proxy statements, earnings call transcripts and other unstructured data sources.
As a leader in providing business critical insights from unstructured data, we have created a new way to help businesses identify emerging opportunity and risk. Bitvore Cellenus helps your organization eliminate massive manual tasks by ingesting, analyzing and delivering AI-Ready Data for data science teams to perform additional analysis on (e.g. predictive modeling) to support business analysts. This enables users to better understand how material business events are being perceived.
Our sentiment scoring allows portfolio managers, credit risk underwriters, and other analysts to assess reputation, branding, and more, leading to expedited and improved decision-making and outperforming competitors.
Download our latest white paper to learn more about sentiment analysis and our scoring system, how this proprietary approach works, and ways it can improve your business results.