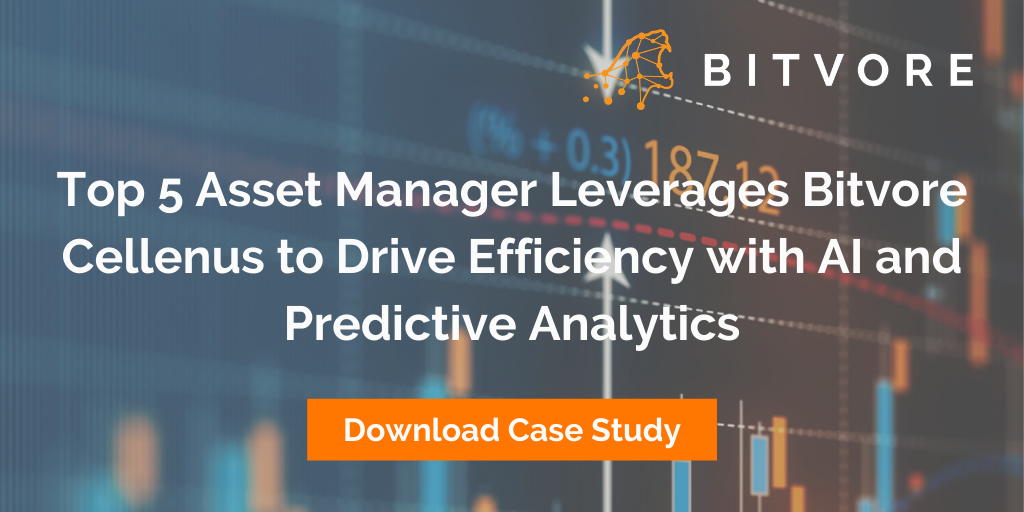 A global asset manager who recently consolidated technology teams to support Fixed Income and Equities collectively, was looking for ways to streamline costs while leveraging best practices across asset classes.
The time-consuming and costly nature of working with unstructured alternative data created a challenge in delivering on-demand research for companies and municipal bond data, as well as a predictive engine to support better Portfolio Recommendations.
In this case study, we describe how Bitvore Cellenus can reduce costs, increase efficiency, and provide leading indicators of material changes to businesses and municipal obligors this customer cared about. Download the case study for a closer look at using AI processed datasets to support senior-level decision making.