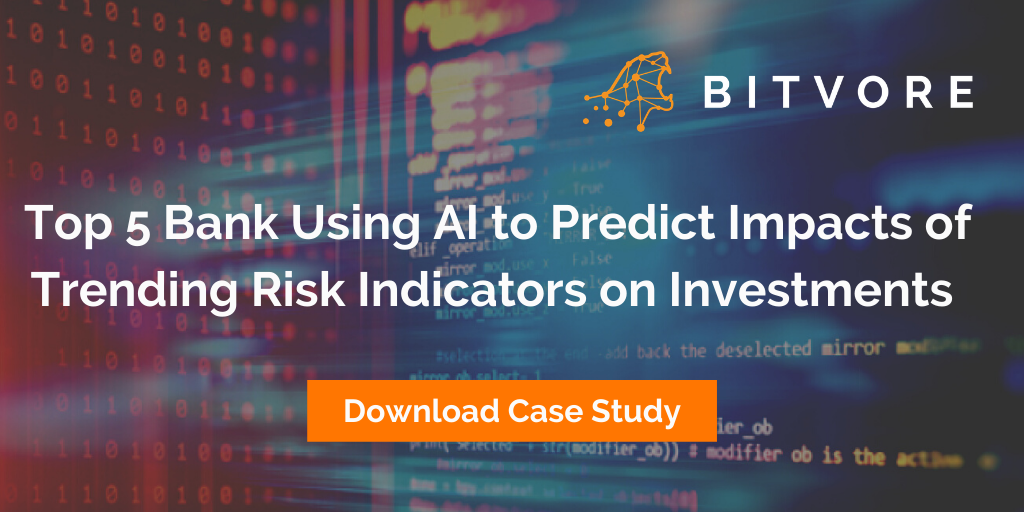 Lead by a cross-LOB Market Risk Team, a top 5 bank sought to identify important developing themes and trends in unstructured data, which could have positive or negative effects on their investments.
They were challenged with the difficulty of extracting key phrases and rating their magnitude within specific themes to understand the evolution of the theme.
Bitvore Cellenus partnered with the bank to identify themes of relevance, resulting in 50 critical themes, including Brexit, Inverted Yield Curve, Trade Wars, and the Iran Crisis.
Download our latest case study to learn how Bitvore Cellenus provides daily sentiment and magnitude analysis on key phrases in evolving themes, enabling banks to act faster to mitigate risks and capitalize on opportunities.