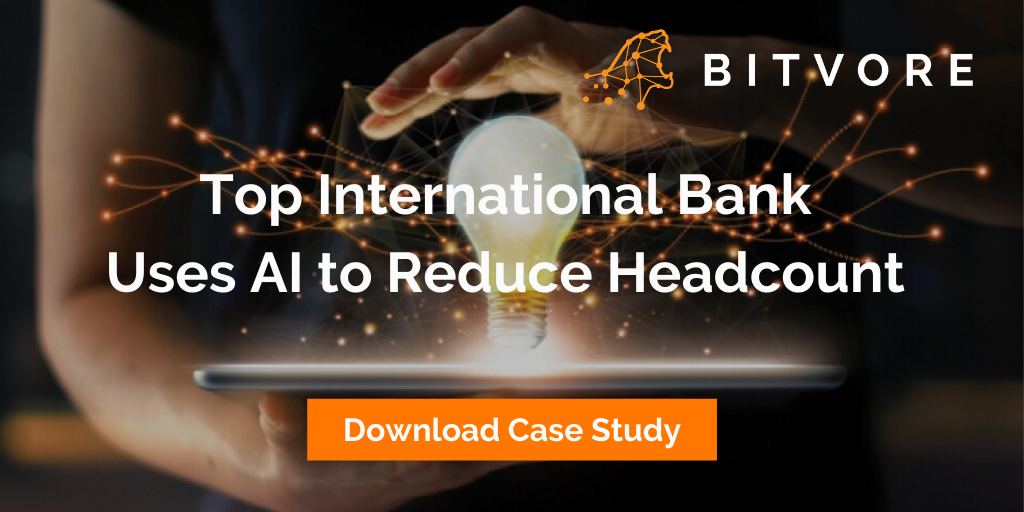 A large International Bank's Innovation Lab was charged with introducing AI across the bank globally to reduce manual effort and improve efficiency in repetitive tasks. They used more than 5 vendors for data which was causing quality issues impacting their ability to implement their vision.
With various challenges including data clean-up and quality concerns, integration across vendors and making data machine-readable, the Bank's Innovation Lab was looking for a solution to help Relationship Managers better understand prospects, existing clients, and their relationships.
Download our latest case study to find out how Bitvore Cellenus insights leveraging cutting-edge AI delivered results by reducing costs and increasing efficiencies.