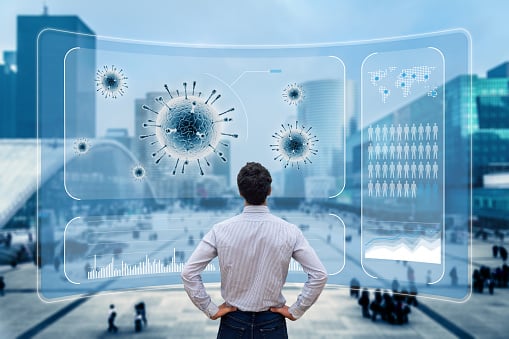 The COVID-19 pandemic crisis has caused social and economic disruptions to occur on a global scale. Although many businesses are struggling through various hardships, other organizations undoubtedly will discover new opportunities for growth and prosperity. History has shown us repeatedly that recessions can become breeding grounds for innovation and creativity.
Historically, many successful corporations have been started during recessions. Microsoft, Uber, Airbnb, and Electronic Arts all were founded under less than ideal economic circumstances. These organizations were able to seize business opportunities by identifying key consumer needs and strategically positioning themselves for future success.
Recession can often be a catalyst for innovation due to unique business opportunities. The key is identifying shifts as they occur in the marketplace. Existing companies should remain focused on pivoting business operations that best serve the changing needs of their customers. Likewise, new organizations should create opportunities through ingenuity and disruption.
Using Innovation to Drive Success
Economic complications resulting from COVID-19 have impacted nearly every industry ranging from hospitality to retail. During these times, companies have adapted to a new sense of normalcy as they adjust to uncertain times. As such, organizations have taken innovative steps to pivot current business operations.
Here are some recent examples of models that have changed:
Countless restaurants transitioned from dine-in establishments to strictly take-out businesses

Gyms have rented equipment directly to members or provided online workouts to compensate for closed facilities

Universities are using virtual classrooms and web conferencing services to continue distance learning
These organizations have taken the steps necessary to continue operating throughout the pandemic. The key to success is identifying shifts in the marketplace as they occur and responding with immediate action. Doing so can minimize financial losses and help ensure continued operations.
Using Disruption to Create Opportunities
As consumer needs change, disruptive companies will continue to search for innovative business opportunities. Although this may seem counterintuitive to conventional economics, new companies can be successful during recessions if they utilize the right business tactics. Becoming a successful disruptor requires stepping out of comfort zones to achieve long-term success. Companies with an entrepreneurial spirit can effectively weather the storm of an economic downturn by seizing opportunities and pivoting operations. Although markets may be volatile, flexible business models can allow businesses to survive recessionary hardships.
Using AI to Improve Business Strategies
Nimble and resourceful companies have begun finding ways to streamline, reduce costs, and minimize risk exposure. Bitvore Cellenus provides recession-proof technology that eliminates the burdens of manual research while allowing teams to focus on critical work initiatives.
Bitvore's sentiment analysis provides quantifiable measures of a company's overall risk and growth. Using our specialized technology, Bitvore generates clean, normalized business-centric data that's ready for immediate use. Bitvore Cellenus can help alleviate manual burdens and drive better risk mitigation tactics during times of uncertainty.
For more information on how Bitvore uses AI to improve business strategy, be sure to review our most recent white paper.