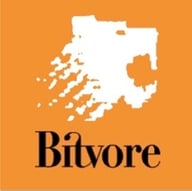 Bitvore Closes $4.5 Million Series A Funding
Cloud-based data mining and intel software developer lands nearly $1 million from crowdfunding in investment led by So Cal tech investor Yuri Pikover
IRVINE, Calif. – Bitvore Corporation, a developer of intelligence gathering and big data mining systems, today announced it has closed a Series A funding round of $4.5 million. Led by prominent Southern California tech investor Yuri Pikover, the round also includes nearly $1 million raised from crowdfunding sources. Bitvore develops near real-time automated intelligence gathering systems that scour public and private data sources like websites, blogs, social media and email to unearth information businesses can leverage to their advantage.
"Our Series A financing is a great validation of what we're doing at Bitvore for two reasons," said Bitvore CEO, Jeff Curie. "First it's a huge endorsement by one of Southern California's most successful and respected investors, Yuri Pikover. Equally significant is that nearly a quarter of the money raised came to us not from traditional avenues, but organically through crowdfunding."
Bitvore is a cloud-based service that delivers tailored intelligence gathering for businesses. Bitvore's data mining engine continuously consumes massive volumes of changing content from structured and unstructured data sources such as websites, blog postings, email and Twitter, structures it by concept and context and presents it to the user based on his or her preference. Unlike other systems, Bitvore was developed so that non-technical business users can tailor and use the service within a couple of minutes without involving IT staff or other technical personnel.
"Our goal with Bitvore was not to create another big data analytics technology that requires months of development and specialized work by data scientists to get up and running," Curie said. "Rather, we wanted to build a tool with the smarts of a team of researchers that could delve deep into the web for specific information, but simple enough that even someone with no experience could make it productive within minutes. I think the fact that we are in revenue and have trials ongoing with research analysts and traders up and down Wall Street says a lot about how successful we've been."
In January the company released Bitvore for Munis, a service designed specifically for investment banks and hedge funds looking for an information advantage in municipal bond markets which are frequently behaving more like equities. The system uses nearly 200 material event criteria that impact credit worthiness to cull information from thousands of news, government and social media sources and alert users in near real-time.
Bitvore is also working on similar services for competitive intelligence, product research and development, and sales intelligence.
About Bitvore
Bitvore Corporation, www.bitvore.com, develops easy-to-use cloud-based services that dive into big data sources ranging from internal databases and emails to external websites and social media to unearth nuggets of valuable information unique to the customer. Running continuously and updating in near real-time, Bitvore gives its users the ability to uncover and act on intelligence hours or days before others can. Moreover, unlike traditional big data mining tools, Bitvore can quickly be reconfigured by the customer to focus and new topics and offers a remarkably fast time-to-value. The company counts a growing number of investment houses and Wall Street firms among its customer base. Bitvore is based in Irvine, California. For more information on the company or its products, contact Bitvore at tel: (866) 869-5151, email: info@bitvore.com