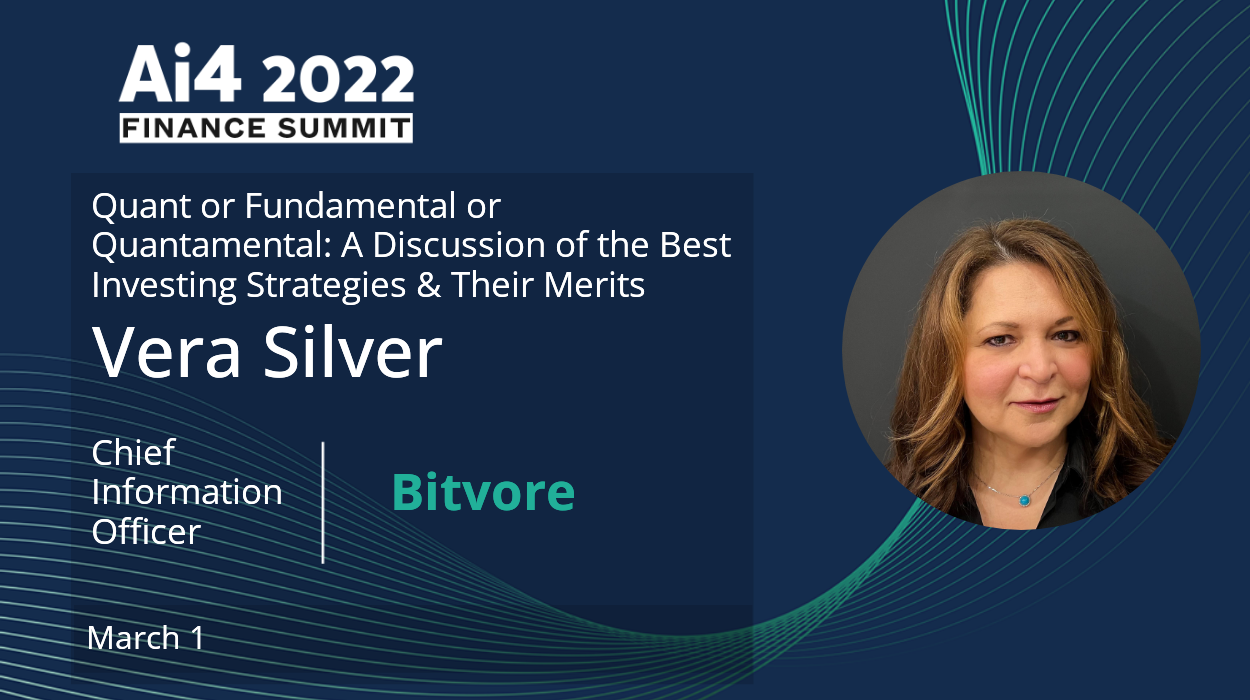 Bitvore CIO Vera Silver will be among the speakers at next month's Ai4 2022 Finance Summit, which will take place in New York City on March 1st.
The event is focused on bringing together business leaders and data practitioners to facilitate the adoption of artificial intelligence and machine learning technology, as well as to discuss the future of AI in the financial services industry.
Vera's will be part of a panel for a session titled "Quant or Fundamental or Quantamental: A Discussion of the Best Investing Strategies & Their Merits." The panel will discuss how AI and other data-heavy strategies stack up against fundamental investment strategies.
She will be joining Marko Kangrga, Head of Data Science Innovation at RavenPack; Dr. Aitor Muguruza, Head of Quantitative Modelling and Data Analytics at Kaiju Capital Management; Sally Du, Director at BlackRock; and Mike Schuster, Managing Director & Head of AI Core Team at Two Sigma.
To learn more about the event and to apply to attend, please visit https://ai4.io/finance/.