"Vera is one of the leading data technologists in banking and we are thrilled to leverage her expertise as well as her passion for developing engineers to lead Bitvore's cutting edge AI platform," said Elizabeth Pritchard, CEO, Bitvore.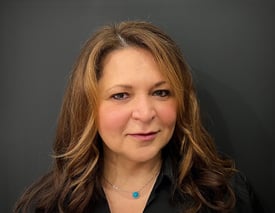 "Vera's deep understanding of our customers and their digital transformation journeys which require more intelligence about the business and value risks they face brings a wealth of insight into our vision and product strategies. Her enthusiasm and innovative approach are the perfect fit for the next phase of our growth."
Vera joins Bitvore after 3 years at Barclays where she was a senior technology leader across Data Governance and Engineering and 16 years at Goldman Sachs where she led Enterprise Data Technologies. Prior to these responsibilities, she led data and technology transformations at RBC, Merrill Lynch and Lehman Brothers.
"I'm thrilled to be joining Bitvore at this exciting time", said Vera. "With our customer-led focus driving priorities, I believe Bitvore has unique strengths, a strong business model and a world class AI platform. I look forward to working with the team to drive strategy and execute on the company's priorities to accelerate growth and enhance value for customers and shareholders."
To learn more about Vera, find her on LinkedIn.
For the full press release, access here.