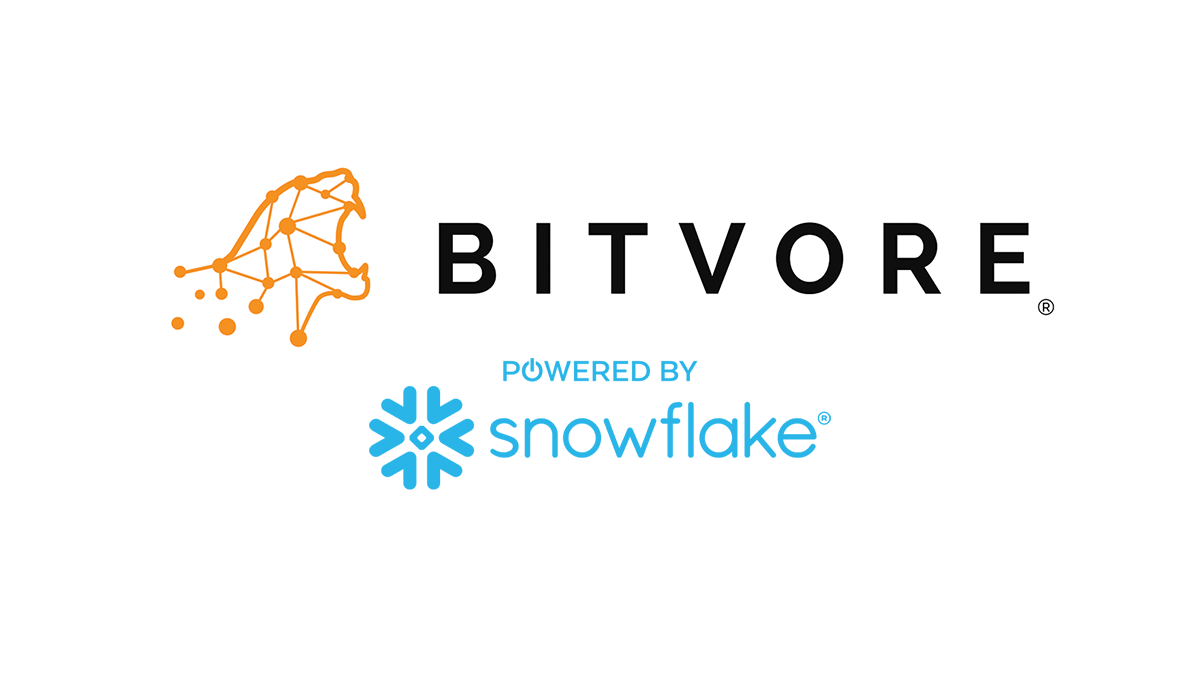 IRVINE, CA – 14th September, 2023 – Bitvore, a leading provider of AI-powered intelligence for financial institutions and corporations, today announced that it has launched a new product on Snowflake Marketplace. Customers can now consume up-to-date Bitvore precision signals and integrate them with new and existing data sources to enhance predictive models and build augmented intelligence into their applications.
"Our financial services and corporate customers deal with massive amounts of data from a variety of sources—both public and proprietary," said Oz Eleonora, CEO, Bitvore Corp. "With time to value a critical aspect of integrating new data sources to enhance decision-making, our integration with Snowflake Marketplace allows continuously updated Bitvore precision signals related to risk and ESG to be quickly integrated with existing data, applications, and predictive models."
Bitvore's AI-powered platform delivers leading indicators of business performance, supply chain risks and ESG scoring for companies, industries, markets, and municipal obligors. The platform ingests large amounts of unstructured data—including news, press releases, US Securities and Exchange Commission filings and proxy statements, earnings call transcripts, and more—from over 60,000 sources and uses advanced natural language processing (NLP) and machine learning (ML) to provide trusted and accurate intelligence that include material business events, sentiment trends, and ESG, growth and risk scoring to drive better business outcomes. Bitvore intelligence data is consumable via file download, API, and user interfaces.
"Precision signals enable better decisions and Snowflake Marketplace is designed to deliver data at scale in the Data Cloud without compromising data privacy and security," said Kieran Kennedy, Head of Snowflake Marketplace. "The inclusion of Bitvore datasets supports Snowflake's customer demand for differentiated precision intelligence across industries that drives decision intelligence."
Rigorous data security, compliance and governance standards are the hallmark of Bitvore's participation in data marketplaces. For more information on the Bitvore precision signals available through Snowflake Marketplace, please click here.
About Snowflake Marketplace
Snowflake Marketplace is powered by Snowflake's ground-breaking cross-cloud technology, Snowgrid, allowing companies direct access to raw data products and the ability to leverage data, data services, and applications quickly, securely, and cost-effectively. Snowflake Marketplace simplifies discovery, access, and the commercialization of data products, enabling companies to unlock entirely new revenue streams and extended insights across the Data Cloud. To learn more about Snowflake Marketplace and how to discover, evaluate, and purchase the data, data services, and applications needed to innovate for business, click here.
About Bitvore
Bitvore provides business insights from unstructured data. Our products are deployed in more than 70 of the world's largest financial institutions, enabling our customers to make faster and more effective decisions. Four of the five largest US Banks and seven of the ten largest global investment managers are clients of Bitvore. Learn more at bitvore.com.