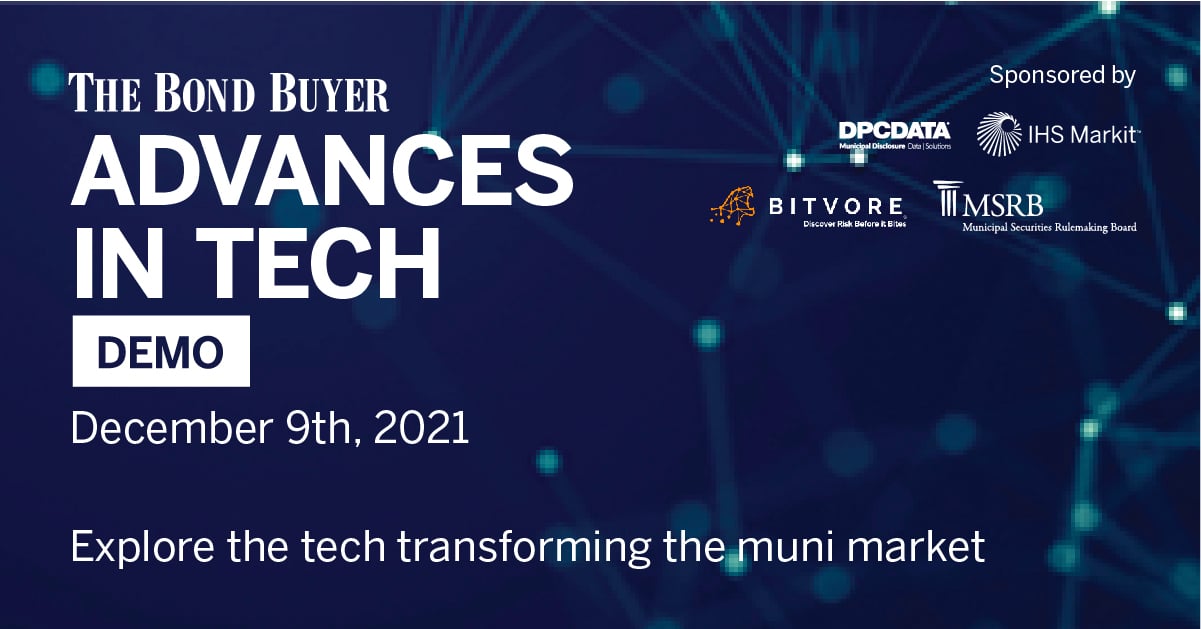 Bitvore will be part of a panel of municipal bond industry experts at The Bond Buyer's "Advances in Tech Demo Event" web seminar.
Bitvore for Munis Product Manager, Justin Muckenthaler, will join speakers from DPC Data, IHS Markit, and MSRB to discuss the latest technology developments for the municipal bond industry.
Attendees will see a series of demonstrations from each participating company that show how their innovations help municipal industry participants drive growth and build innovative deal strategies.
The demonstrations will be followed a live Q&A session.
The web seminar will take place on December 9 at 2:00 p.m. EST / 11:00 a.m. PST. You can register for free here.
To learn more about Bitvore for Munis and how it can provide augmented intelligence on muni obligors based on CUSIP, visit our product page.