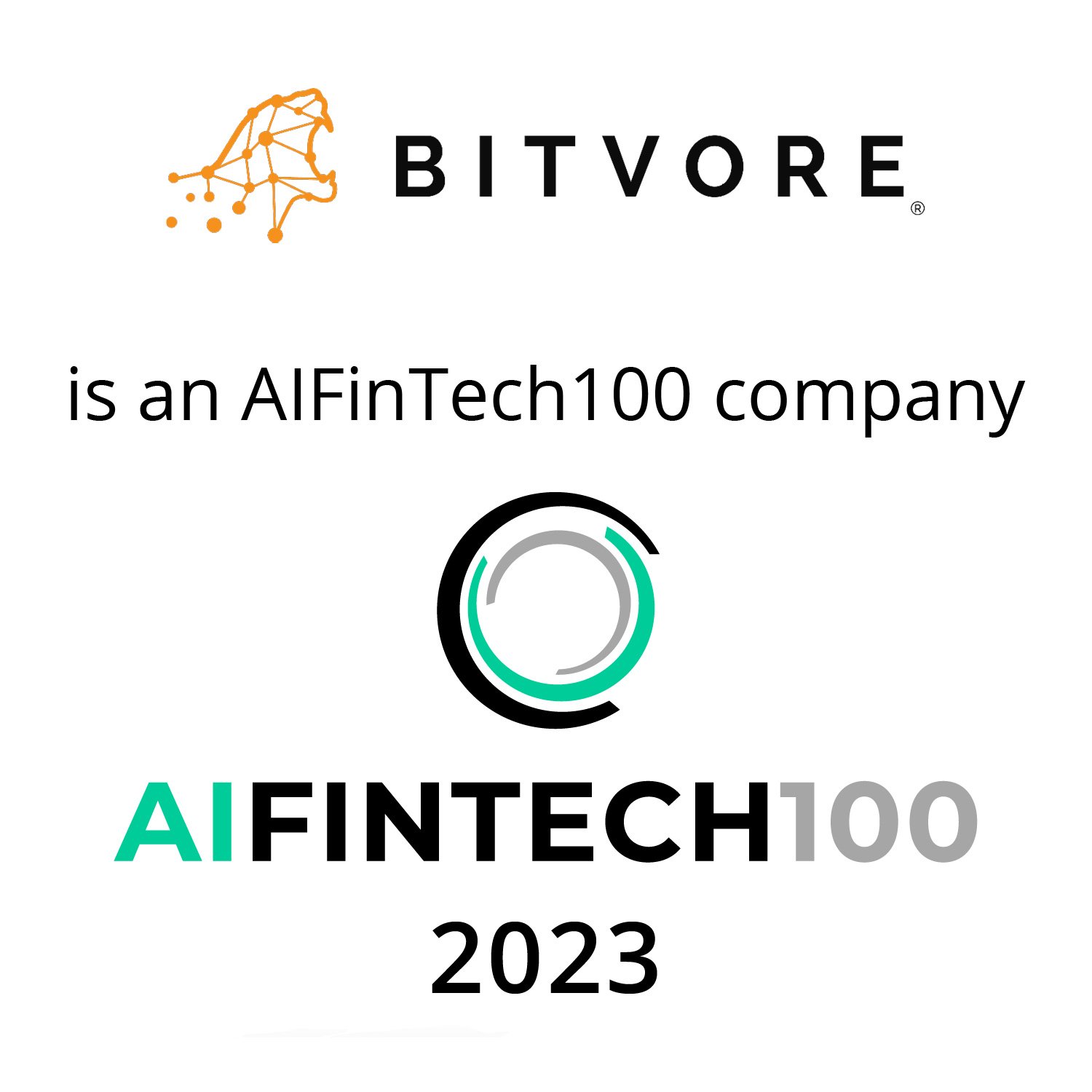 We are excited to announce that we have been included in the AiFinTech100 list for 2023. Compiled by FinTech Global, a specialist research platform for all things FinTech, this list recognizes the top FinTech companies leveraging artificial intelligence (AI) to revolutionise financial services.
Since the launch of ChatGPT in November 2022, AI has been a major talking point. AI has captured the imagination of everyone, with financial institutions now exploring how they can incorporate it to transform their operations. A recent survey from The Economist found that 85% of banks have a clear strategy for adopting AI in the development of new products and services. One of the biggest draws to the technology is cost savings. A report from Insider Intelligence claimed North American banks have a combined potential cost saving of $447bn for 2023.
The huge market opportunity for AI has created a hotbed of tech providers building AI or data solutions to solve challenges in areas such as banking, insurance, customer experience, investment & trading and compliance. As a result, the selection process for this year's AIFinTech100 list was exceptionally competitive. Finalists were chosen by a panel of industry experts and analysts based on research produced by FinTech Global on over 2,000 FinTech companies.
A full list of the AIFinTech100 and detailed information about each company is available to download for free at www.AIFinTech100.com.
FinTech Global director Richard Sachar said, "Generative AI tools like ChatGPT have shown how advanced AI technology has become. Financial institutions will need to explore how they can leverage the latest AI and data analytics technology, or they risk being left behind by competition. The new AIFinTech100 list gives senior decision-makers the knowledge of the best vendors in the market and those leading the charge on innovation."
Bitvore's Chief Executive Officer Oz Eleonora said, "Bitvore is delighted to be included in this year's AiFinTech100 list. We leverage our patented algorithms to deliver real-time actionable signals with unparalleled accuracy and truthfulness to over 70 leading global financial institutions. We don't just look at entities in isolation, we access the entirety of their relationships and connections in context to flag opportunities and risks. With the ability to support a variety of use cases across industry verticals from a single platform, Bitvore seamlessly surfaces hidden, new and emerging intelligence."
Get in touch today to learn how Bitvore's solutions can help your organization at support@bitvore.com or visit www.bitvore.com.